Retired? 3 Bulletproof Dividend Stocks You Should Consider Buying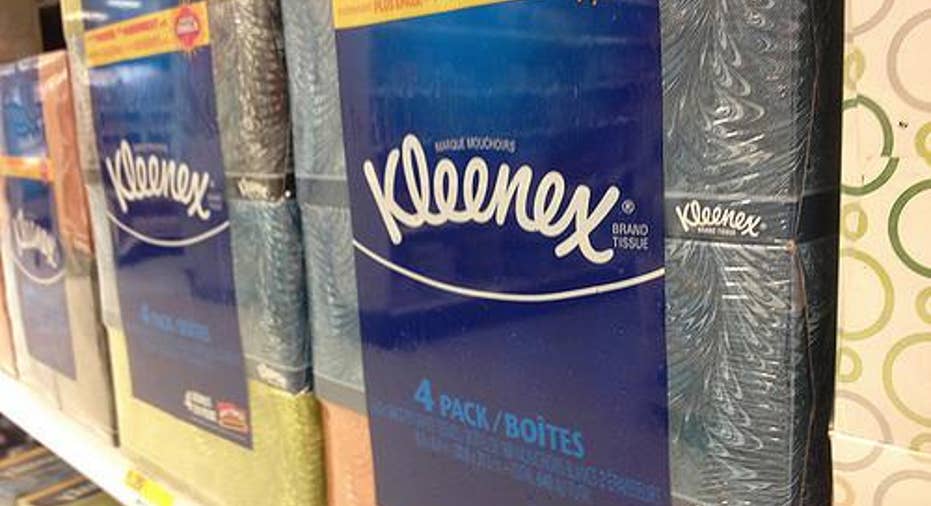 Depending on your particular needs, your investment strategy will inevitably change over time. Investors in retirement typically focus on strong dividend stocks with a solid trajectory of growing dividends over the long term, as these kinds of companies tend to be especially healthy and reliable.
So, if you're looking to add some rock-solid dividend stocks to your retirement portfolio, names such as PepsiCo , McDonald's , and Kimberly-Clark are worth considering. Here's why.
PepsiCoPepsiCo is a global market leader in nonalcoholic drinks and snacks. The company owns 22 different brands, each generating over $1 billion each, in global revenue. This massive brand power in combination with a gargantuan distribution network provide rock-solid competitive strengths for the company.
Global consumers are increasingly inclined toward healthier foods and drinks, so PepsiCo needs to adapt to changing demand. Nevertheless, management has been restructuring the portfolio to capitalize on this trend for a long time, so PepsiCo looks well positioned to continue thriving in a healthy new world.
Image source: Pepsico.
The company tracks performance for two different kinds of healthy product categories. "Everyday Nutrition" are products that provide positive nutrients, such as grains, fruit and vegetables, and protein, as well as water and unsweetened tea. These products currently account for nearly 25% of PepsiCo's revenue. "Guilt-Free" products, which includes everyday nutrition products plus low-calories beverages and snacks now represent nearly 45% of total company-level revenue. In a sign of the times, just 12% of PepsiCo's revenue currently comes from Pepsi, and less than 25% of sales come from carbonated soft drinks on a global basis.
PepsiCo has a truly impressive track record of dividend growth over the years. The company has paid uninterrupted quarterly dividends since 1965, and it has accumulated 44 consecutive years of consistently growing dividends, including a recently announced dividend hike of 7% for 2016. The dividend payout ratio is quite reasonable, roughly 63% of earnings, and the stock pays a dividend yield of 2.9% at current prices.
McDonald'sMcDonald's owns nearly 36,500 restaurants in 125 different countries. Location is a crucial advantage in the industry, and McDonald's has positioned its stores in many of the most coveted locations in the top cities around the world. Besides, its massive scale provides cost advantages via negotiating power with suppliers and operational efficiencies.
Steve Easterbrook assumed the position of CEO in March of 2015, and McDonald's has been implementing a successful growth strategy based on product innovation since then. Launching the all-day breakfast menu in the U.S. has been a major success for the company, and global comparable sales increased 6.2% in the first quarter of 2016. Even in a highly saturated market such as the U.S., comparable sales grew by an impressive 5.4%. The company is betting on Asia for growth; McDonald's has recently announced it plans to open 1,500 restaurants in China, Hong Kong, and Korea over the next five years.
Image source: McDonald's.
The company refranchised 200 restaurants last quarter, and it plans to refranchise 4,000 additional units by the end of 2018. This will increase the franchised base from 82% of all stores to nearly 95% of all units, providing more stability and predictability to the company's cash flows.
McDonald's paid its first dividend in 1976, and it has increased dividends in each and every year since then. The payout ratio is around 66% of earnings, and the dividend yield stands at 2.8%.
Kimberly-ClarkKimberly-Clark is a top player in basic health and hygiene products. Most of the company's sales come from categories such as diapers, bathroom tissues, feminine products, and paper towels. Kimberly-Clark owns several of the most recognized brands in the industries where it operates, including widely recognized household names such as Huggies, Pull-Ups, Kleenex, Kotex, and Scott, among others. The company sells mostly everyday necessities as opposed to discretionary items, and this makes the business particularly stable and resilient.
Kimberly-Clark does business in over 170 countries, and more than 50% of revenue comes from overseas. This international exposure is weighing on financial performance now that global currencies are depreciating against the U.S. dollar, but it also provides scale and growth opportunities for investors.
Image source: Kimberly-Clark.
Organic sales grew only 2% in the first quarter of 2016, but earnings per share increased by a much stronger 18% on the back of expanding profit margins and a reduced share count via stock buybacks. The company has embarked on an ambitious cost-saving program, and it plans to achieve $350 million in savings this year.
Kimberly-Clark has increased dividends over the last 44 consecutive years, including a 4.5% increase announced in February of 2016. The payout ratio is around 60% of earnings, and the stock is paying a dividend yield of 2.9%.
The article Retired? 3 Bulletproof Dividend Stocks You Should Consider Buying originally appeared on Fool.com.
Andres Cardenal has no position in any stocks mentioned. The Motley Fool owns shares of and recommends PepsiCo. The Motley Fool recommends Kimberly-Clark. Try any of our Foolish newsletter services free for 30 days. We Fools may not all hold the same opinions, but we all believe that considering a diverse range of insights makes us better investors. The Motley Fool has a disclosure policy.
Copyright 1995 - 2016 The Motley Fool, LLC. All rights reserved. The Motley Fool has a disclosure policy.