Retail Socks March Job Gains, Jobless Rate Drops to '07 Low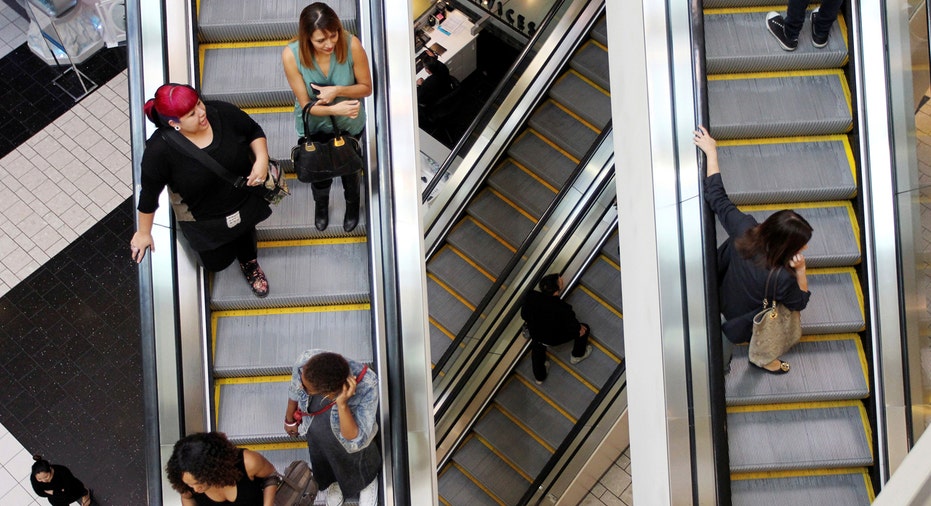 As the battered retail sector again bled jobs last month, U.S. hiring hit its slowest pace in ten months. But an unexpected drop in the unemployment rate coupled with continued wage growth pointed to a labor market that's still tightening.
Retail trade lost 30,000 jobs in March, as employment in general merchandise stores dropped by 35,000 – pushing total job losses for the struggling sector to 89,000 since a recent high in October. The declines were a continuation of a drop-off in February, after a bump in hiring and fewer post-holiday season layoffs at the start of the year.
Pressuring the sector is an ongoing shift in the way consumers spend, as they increasingly prefer to shop online rather than in physical stores. The trend has forced traditional retailers to quickly adjust to the new environment, but not all are moving fast enough. This week alone, Payless ShoeSource filed for bankruptcy protection, J.Crew lost its president, and Ralph Lauren said it plans to shutter its flagship Polo store on New York's famed Fifth Avenue.
"Like their stocks, retail is a sector in a state of flux right now and it's trying to deal with e-commerce," said Sean Lynch, co-head of global equity strategy for Wells Fargo Investment Institute. "On top of the equity volatility [for retail stocks], you have confidence and sentiment strong. So that's a disconnect in how and where customers are spending and it's what markets are trying to figure out."
While retail suffered last month, March saw employment gains in financial services and continued strength in health care, specifically hospitals and outpatient care centers. After a solid February gain, construction employment was little changed in March, as was manufacturing, trade, transportation, leisure and hospitality, and government employment.
Overall, the U.S. economy added 98,000 net new jobs in March, far below Wall Street expectations for a 180,000 pickup. What's more, January and February job gains were revised lower by a combined 38,000 jobs, though the three month average came in at 178,000 – well above the 75,000 to 100,000 per month range needed to keep up with population growth.
Though job growth wasn't as robust as analysts had expected, the labor force participation rate remained steady while the jobless rate unexpectedly dropped to 4.5% from 4.7% during the month as average hourly earnings showed a 12-month gain of 2.7%.  Combined with seasonality factors like weather and the reset in the retail sector, Lynch said full-year economic growth is still set for a "modest" 2.3% annualized rate, and he doesn't expect to see a big hit to first-quarter GDP growth.
"There's enough noise with retail, and weather-related issues and weakness on service side that it doesn't mean the economy is slowing down or in trouble here," Lynch said. "Until we start to see this data stack up on each other – whether it's another jobs report next month or data over the next couple of weeks that portrays an economy falling more than people expect, I don't see, in isolation, that this number will have a big impact on the market."
Indeed, as the labor market continues to tighten and employers find it more difficult to find skilled workers, they will likely continue to respond by raising wages – which is good news not only for households, but for the Federal Reserve, which has been on the hunt for higher inflation rates as it presses forward on its rate-rise path this year, said Luke Bartholomew, investment strategist at Aberdeen Asset Management.
"Yes, the data was a little weaker, but it won't change the outlook on monetary policy. The Fed is still on course for at least two more hikes this year," he projected.