Retail Opportunity Investments Corp. Earnings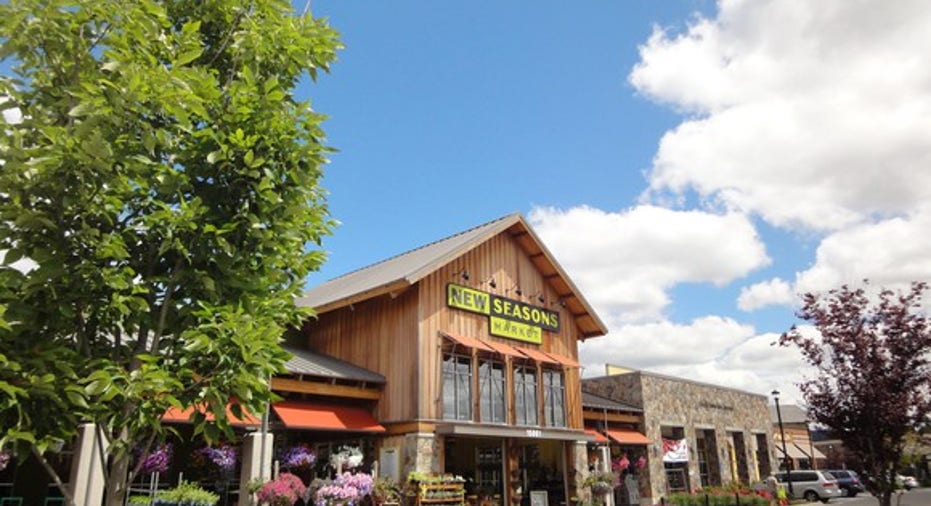 Retail Opportunity Investments Corp.(NASDAQ: ROIC)announced first-quarter 2017 earnings on Wednesday after the market closed, and shares of the specialized real estate investment trust (REIT) were little changed Thursday. But that doesn't mean investors shouldn't be pleased with Retail Opportunity Investments' results, as the company made several promising acquisitions to continue building its enviable portfolio of grocery-anchored shopping centers.
Let's take a look at how Retail Opportunity Investments kicked off the new year, as well as what shareholders can expect going forward.
One of Retail Opportunity Investments' 84 shopping centers. IMAGE SOURCE: RETAIL OPPORTUNITY INVESTMENTS CORP.
First-quarter revenue climbed 17.5% year over year, to $65.9 million. Within that, return on invested capital (ROIC) saw 17.4% growth in base rents, to $51.5 million, and 15.2% growth in recoveries from tenants, to $13.7 million.
On the bottom line, net income attributable to the company arrived at $10.2 million, or $0.09 per share, up from just over $8 million, or $0.08 per share in the same year-ago period. Funds from operations (FFO) -- which essentially measures ROIC's cash flow from operations -- increased 14.7% year over year, to $34.3 million, while FFO per share grew 3.7%, to $0.27.
On acquisitions
Retail Opportunity Investments has completed $124.5 million in shopping-center acquisitions so far this year, including $91.5 million through the end of the first quarter. Those purchases finalized in Q1 include:
PCC Natural Markets Plaza, a 100% leased, 34,000 square-foot property in Edmonds, Washington, for $8.6 million.
The Terraces, an 89.1% leased, 173,000 square-foot property in Rancho Palos Verdes, California, for $54.1 million.
Santa Rosa Southside Shopping Center, a 100% leased, 86,000 square-foot property in Santa Rosa, California, for $28.8 million.
Subsequent to the end of the quarter, Retail Opportunity Investments also acquired Division Center, a 98.8% leased, 122,000 square-foot property in Portland, Oregon, for $33 million.What's more, the company has contracts to acquire three additional properties, including:
Highland Hill Shopping Center, a 96% leased, 164,000 square-foot shopping center in Tacoma, Washington, for $47.4 million.
A two-property portfolio for a total of $96.5 million: Riverstone Marketplace, a 96.1% leased, 108,000 square-foot property in Vancouver, Washington, and Fullerton Crossroads, a 100% leased, 222,000 square-foot property in Fullerton, California.
Digging Deeper
Looking closer at operations, Retail Opportunity Investments' portfolio lease rate was 97.2% at the end of the quarter. That's down 40 basis points sequentially from last quarter, but also extends its more than three-year streak above 97%.
Same-center net operating income climbed 2% year over year, to $38.4 million, including results from 73 shopping centers owned as of January 1, 2016. Andsame-space comparative base rent increased 24% on 27 new leases, totaling 64,076 square feet. ROIC also drove a 9.1% increase in base rent on 56 renewed leases totaling 129,015 square feet.
Last but not least, Retail Opportunity Investments held steady its quarterly cash dividend of $0.1875 per share.
Looking forward
Retail Opportunity Investments CEO Stuart Tanz called it "a strong and expeditious start to 2017," elaborating:
As a reminder -- and however modest -- this reiterated FFO guidance range represents growth of roughly 1.9% to 5.6% from 2016. All told, there were no big surprises in today's report. Retail Opportunity Investments continued to methodically grow its real estate portfolio as usual, sustained healthy overall lease rates, and achieved solid growth in base rents for both new and renewed leases. This is exactly what a long-term investor likes to see in these relatively early stages of growth.
10 stocks we like better than Retail Opportunity InvestmentsWhen investing geniuses David and Tom Gardner have a stock tip, it can pay to listen. After all, the newsletter they have run for over a decade, Motley Fool Stock Advisor, has tripled the market.*
David and Tom just revealed what they believe are the 10 best stocks for investors to buy right now... and Retail Opportunity Investments wasn't one of them! That's right -- they think these 10 stocks are even better buys.
Click here to learn about these picks!
*Stock Advisor returns as of April 3, 2017
Steve Symington owns shares of Retail Opportunity Investments. The Motley Fool owns shares of and recommends Retail Opportunity Investments. The Motley Fool has a disclosure policy.