Restaurant Brands shares rise on Burger King sales growth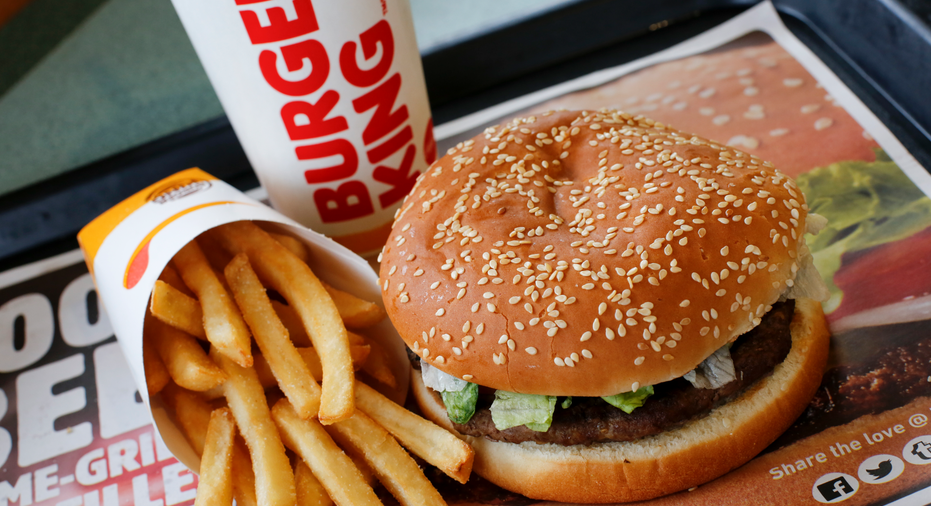 Shares in fast-food company Restaurant Brands rose Monday after it reported booming sales growth at its Burger King chain thanks to value meals and new menu items, such as a bacon burger.
Sales rose 4.6 percent in the most recent quarter at established Burger King restaurants as the value meals and new items were popular with consumers. Value menus have become increasingly important to fast-food companies looking to boost sales; earlier this year, McDonald's revived the name of its once-popular Dollar Menu with items costing $1, $2 or $3.
At Restaurant Brands' coffee and doughnut chain Tim Hortons, sales rose 0.1 percent as it launched a new order-ahead app and it started selling pricier espresso drinks.
At Popeyes, which Restaurant Brands bought for $1.8 billion last year, sales slipped 1.3 percent at established restaurants during the last three months of the year. Restaurant Brands CEO Daniel Schwartz said the company plans to expand the brand by opening more of the fried chicken restaurants around the world.
Burger King, its biggest chain, had nearly 16,800 locations at the end of last year. Tim Hortons had nearly 4,800 and Popeyes had about 2,900.
For the three months ending Dec. 31, the company reported adjusted earnings of 66 cents per share, which was above what analysts expected, according to Zacks Investment Research. The Oakville, Ontario-based company said revenue rose 11 percent to $1.23 billion.
Shares of Restaurant Brands International Inc. jumped $3.84, or 6.8 percent, to $60.35 in trading Monday.
_____
Elements of this story were generated by Automated Insights using data from Zacks Investment Research. Access a Zacks stock report on QSR at https://www.zacks.com/ap/QSR