Residents in These 8 States Are Set to Vote on Marijuana This November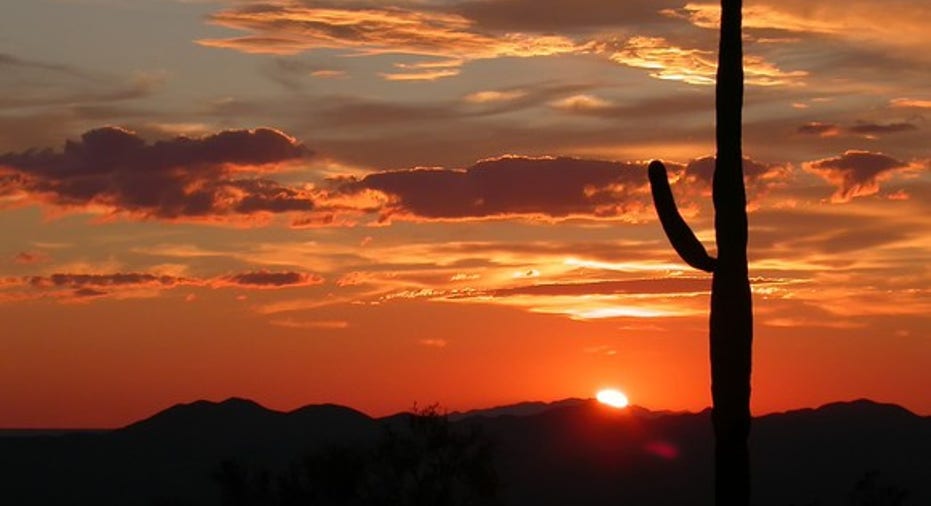 Image source: Getty Images.
This is going to be a transformative year for the United States. Not only are we set to vote in a new president for the first time in eight years this November, but we could also see the most rapid expansion of marijuana ever, with eight states now set to vote on recreational or medical cannabis initiatives or amendments this fall.
What's at stake
The expansion of the cannabis industry was initially put in motion 20 years ago when California approved a compassionate use law for medical marijuana. Today, half of all U.S. states have approved a medical marijuana law. The two most recent approvals came from Pennsylvania and Ohio, which used the legislative process to pass medical cannabis laws.
Additionally, we've witnessed four states legalize the recreational use of cannabis -- Colorado, Washington, Oregon, and Alaska, along with Washington, D.C. Recreational approvals and the expansion of medical cannabis have generated tax revenue and licensing fees that are boosting state education budgets and allowing certain patients access to new pathways of treatment.
The real buzz among marijuana supporters is what might happen come November. President Obama has suggested that the best way to get the attention of Congress is to legalize marijuana in as many states as possible at the state level. If a majority of states approve marijuana measures and public opinion continues to swell in favor of cannabis, Congress may have no choice but to consider decriminalization -- or legalize the substance.
Of course, success for the movement is no guarantee. Florida failed to pass a medical marijuana amendment in 2014, and Prop 19 in California failed to legalize recreational marijuana in 2010. It's worth noting that support for marijuana has grown substantially since both of these elections, but that still doesn't guarantee success this November.
These eight states are set to vote on marijuana
Here are the eight states that'll be voting on a marijuana initiative or amendment this fall.
Las Vegas, NV. Image source: Pixabay.
1. Nevada
Nevada was the only state that was a lock to be voting on recreational marijuana in 2016, since it was added to the ballot last November. As home to "Sin City" and an existing infrastructure of medical marijuana dispensaries, Nevada appears to be the perfect stomping ground to become a recreation-legal state. If the measure is approved, an excise tax of 15% would be applied at the wholesale level, with the consumer also paying existing sales tax at the retail level.
2. Florida
Despite a narrow defeat in 2014, Florida is once again looking to legalize medical marijuana come November. Florida's constitution is set up in such a way that a traditional majority vote doesn't equate to passage. The state's constitution requires an amendment, which in turn needs 60% "Yes" votes to pass. The nation's younger generation appears overwhelmingly in favor of legalizing medical cannabis, but seniors tend to have a more negative view on cannabis (and there are a lot of retirees in Florida).
But for what it's worth, a Quinnipiac University poll conducted in May found that 80% of Florida voters favor the legalization of medical marijuana, while 16% said they would vote no on the measure. This could be the year that Florida finally gets a medical marijuana measure passed.
3. Maine
It's been a little more than two months since we learned that Maine would have a recreational marijuana initiative on the November ballot. Maine's proposal includes a 10% excise tax, and like most other recreation-legal states (save for Oregon), it would limit the number of licenses it issues.
A May poll of just over 600 Maine residents from the Marijuana Policy Projectshowed that 55% supported the recreational legalization of marijuana, compared to 41% who were said to be leaning against legalization. Obviously polls have some margin for error, but things are looking promising for cannabis supporters in Maine.
Santa Monica, CA. Image source: Pixabay.
4. California
It's been officially "unofficial" for more than two months, but a little more than a week ago, California made it resoundingly clear that a recreational marijuana vote had won a place on the state's November ballot. Should California voters choose to approve the measure, they'd be subject to a 15% retail sales tax. Growers within the state would also pay additional taxes.
Per Dale Gieringer of the California chapter of the National Organization for the Reform of Marijuana Laws (NORML), legalization in marijuana could result in more than $1 billion in annual tax revenue and at least a $100 million reduction in law enforcement costs. Needless to say, approval here would be the crown jewel for the cannabis industry.
A poll conducted by the Public Policy Institute of California earlier this year showed 60% in favor of legalizing recreational marijuana, compared to just 37% who opposed the idea. This was up from the 54% in favor as of June 2015 and down from the 44% who opposed its legalization.
5. Massachusetts
Enough signatures were gathered in Massachusetts to put a recreational marijuana initiative on the November ballot. As we examined about five weeks ago when Massachusetts was still somewhat on the fence, an approval would mean consumers paying the state a 6.25% tax, plus an excise tax of 3.75%. Individual cities and towns could also impose taxes totaling up to 2%, meaning a top-tier marijuana tax of about 12%.
Unlike Maine or California, where polled residents appear to be in favor of legalizing recreational marijuana, the issue could come down to the wire in Massachusetts. A Suffolk University/Boston Globe poll conducted in the first week of May found that 43% of polled residents would vote yes to legalize, while another 46% would vote no. Some 11% were undecided.
Will this be the dawn or sunset of Arizona's recreational marijuana industry? Image source: Pixabay.
6. Arizona
Residents in Arizona will also be voting on recreational marijuana this November. If it's approved, a 15% tax on retail sales would be passed on to the consumer, with a decent chunk of tax revenue raised going to support Arizona's K-12 public schools and a full-day kindergarten program. However, supporters are facing an uphill battle. A poll released in April from Arizonans for Responsible Drug Policy showed that only 43% supported a legal recreational marijuana measure compared to the 49% who opposed it.
7. Missouri
Interestingly enough, in April a bill aimed at legalizing medical marijuana in Missouri was voted down by the state's House of Representatives. Killing the bill on the legislative front meant that any chance of passage would be up to voters. With enough signatures collected, Missourians will now have that chance.
But like in Arizona, the battle to legalize could be tough. Show-Me Cannabis suspended legalization efforts in Missouri in 2015 after polls showed that registered voters were against the full legalization of marijuana to the tune of 51% to 45% in 2015. However, with just a medical marijuana proposal on the table, the outcome could be different.
8. Arkansas
Finally, residents in Arkansas will be voting on whether or not to legalize medical marijuana, too. Having easily surpassed the 84,859 signatures needed to get the measure on the ballot, the next step for in-state supporters is to push the measure in a region that's generally been hostile to legalizing marijuana. The potential good news (for supporters) is a Talk Business & Politics/Hendrix College survey, which recently showed that a majority of Arkansans polled (58%) favored the legalization of medical marijuana compared to those who opposed it (34%).
Image source: Getty Images.
Watching and waiting is the smart move
It'll undeniably be an exciting year for the marijuana industry. But I would discourage investors from jumping on the bandwagon prior to November, as there are other dynamics at work that could keep you from benefiting -- even with success in the voting booths.
As we've looked at previously, inaction at the federal level means inherent disadvantages for marijuana businesses, which in turn means bad news for investors.
For starters, marijuana businesses owe a lot more in taxes (assuming they're profitable) as a percentage of net income than most normal businesses because businesses that sell an illegal substance are barred from taking normal business deductions. This leaves cannabis-based businesses to pay federal tax on their gross profits instead of net profits.
Secondly, cannabis-based businesses have very limited access to banking solutions. Only about 3% of banks nationwide are currently servicing the marijuana industry, mostly for fear of prosecution from the federal government down the road. Without access to basic banking services like a checking account or lines of credit, it can be a pain to expand, replenish product, or even pay employees -- not to mention that dealing with cash is a potentially costly security concern.
Until we see discernable changes on Capitol Hill, marijuana stocks should be nowhere near your portfolio.
The article Residents in These 8 States Are Set to Vote on Marijuana This November originally appeared on Fool.com.
Sean Williamshas no material interest in any companies mentioned in this article. You can follow him on CAPS under the screen nameTMFUltraLong, and check him out on Twitter, where he goes by the handle@TMFUltraLong.The Motley Fool has no position in any of the stocks mentioned. Try any of our Foolish newsletter servicesfree for 30 days. We Fools may not all hold the same opinions, but we all believe thatconsidering a diverse range of insightsmakes us better investors. The Motley Fool has adisclosure policy.
Copyright 1995 - 2016 The Motley Fool, LLC. All rights reserved. The Motley Fool has a disclosure policy.