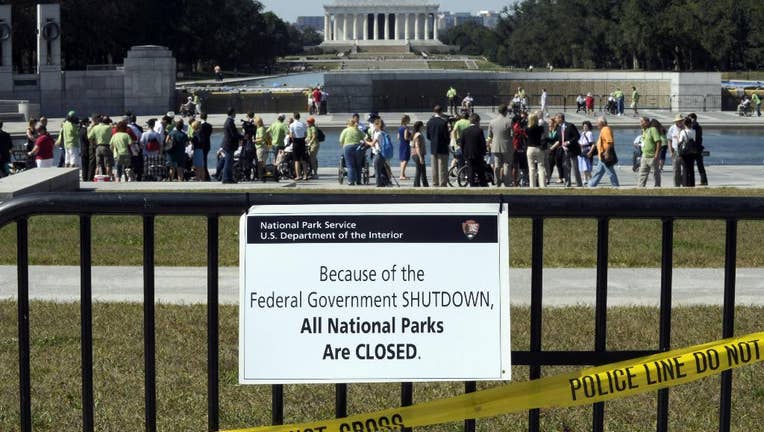 House Republicans were expected to delay a vote on a stopgap spending bill, according to GOP aides, as a fight intensified Tuesday night over how to prevent a shutdown of the government before its funding expires at week's end.
Both Republicans and Democrats were divided over their strategy and facing intense pressure from their parties' most loyal voters heading into a 72-hour period ahead of the 12:01 a.m. Saturday deadline.
The House had been expected to make the first move Wednesday and vote on a spending bill that funds the military through next September but keeps the rest of the government running only through Jan. 19.
But GOP aides said Tuesday evening that they no longer expected Republican leaders to bring up that bill Wednesday, as it became evident there weren't enough votes to pass it.
It wasn't yet clear what spending bill the House would consider Thursday, as Congress edged closer a government shutdown.
As the deadline drew closer, it appeared likely that many of the thorniest issues, including the fate of young, undocumented immigrants, would be pushed into January.
Conservatives said Tuesday they were still deciding whether to support the stopgap spending bill after becoming alarmed when GOP leaders attached a package of $81 billion in disaster relief to it without trimming the budget elsewhere.
Many House Republicans were also uneasy over what final shape the spending bill would take, since their measure had been expected to fail in the Senate. Senate Republicans have indicated they intend to send back to the House a very different bill that includes health-care provisions that conservatives view as a bailout for insurance companies.
Some House Republicans said the possibility of the health-care measures being tacked onto the spending bill, in addition to the cost of the disaster aid, was a letdown after their jubilation over passing a sweeping tax overhaul Tuesday, which will need a repeat vote on Wednesday due to Senate procedural rules.
"It's kind of like leaving a hospital, just finding out you're cancer-free, and getting run over by a Mack truck," said Rep. Mark Walker (R., N.C.), chairman of the Republican Study Committee, a group of about 150 conservative House Republicans.
Write to Kristina Peterson at kristina.peterson@wsj.com and Laura Meckler at laura.meckler@wsj.com