Reports Say Deutsche Near $5.4B Settlement Over Mortgage Bonds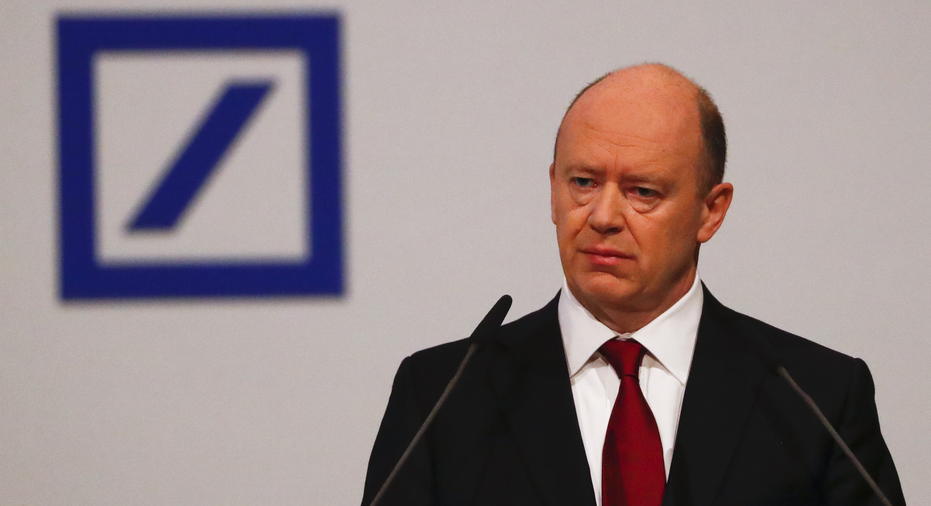 Deutsche Bank AG is nearing an agreement with U.S. officials to pay $5.4 billion to settle charges related to its sale of toxic mortgage bonds before the financial crisis, French news agency AFP reported on Friday, citing sources.
Germany's largest lender said about two weeks ago it would fight a $14 billion demand from the U.S. Department of Justice to settle claims it missold the securities.
An agreement could be announced in the next couple of days, a person familiar with the matter told AFP.
The final amount of the settlement could be slightly different, the source said. (http://yhoo.it/2dfHX74)
Deutsche Bank and DoJ officials declined to comment.
The bank's U.S.-listed shares were up 13.4 percent at $13.02 in heavy midday trading. The stock rose as much as 15.16 percent, its best intraday percentage gain in nearly five years.
Deutsche Bank's Frankfurt-listed shares closed 6.4 percent higher at 11.57 euros after the AFP story emerged. (Reporting by Sruthi Shankar in Bengaluru; Editing by Ted Kerr)