Reports: London's Harrods to remove Diana memorial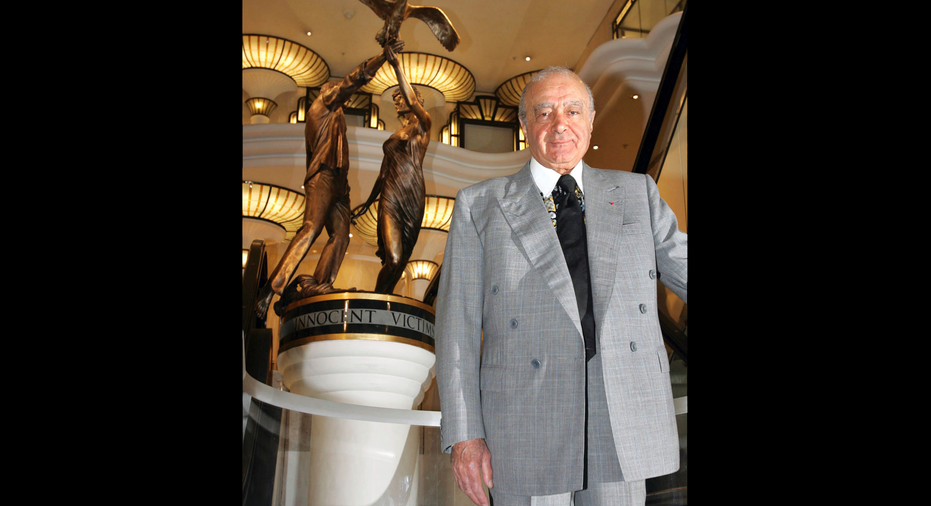 Harrods, the luxury London department store and tourist destination, is reportedly planning to remove a memorial to Princess Diana and Dodi Fayed.
British media, including The Times and the BBC, reported Saturday that the bronze statue will be returned to Dodi's father, Mohammed Al Fayed, the Egyptian tycoon who previously owned Harrods.
The businessman commissioned the bronze statue depicting his son and Diana dancing after the two were killed in a Paris car crash in 1997.
The statue was installed in 2005 remained at Harrods after the Qatari royal family bought the store in 2010.
The news reports quoted Harrods managing director Michael Ward as saying that with a new Diana statue planned for Kensington Palace, it is the right time to return the one at the store to Al Fayed.