Report: Yahoo to Reveal Cost-Cutting Plan After 4Q Earnings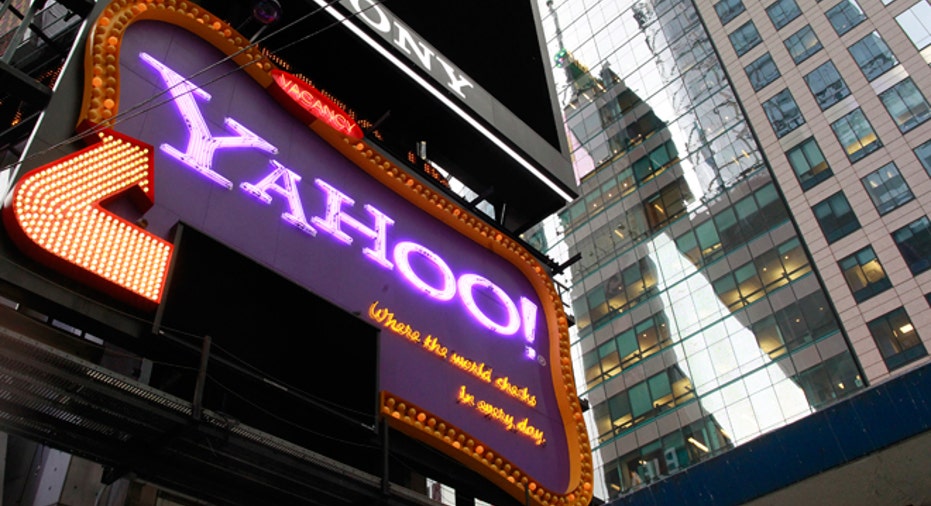 Marissa Mayer introduced herself as Yahoo Inc.'s chief executive on an earnings call in October 2012, saying she took the job "to grow and to help redefine one of the Internet's most beloved companies."
That growth never happened. Thirteen earnings calls later, Ms. Mayer on Tuesday plans to shift her focus from taking market share to making drastic cuts.
Ms. Mayer is expected to appear on video with Chief Financial Officer Ken Goldman after Yahoo announces fourth-quarter earnings to unveil a plan aimed at slashing the Internet company's costs, including the closing of several business units and a reduction of up to 15% of its workforce, said people familiar with the matter.
Making Yahoo smaller and more profitable could help Ms. Mayer buy time with investors and bolster her case in a possible proxy fight with Starboard Value LP. The activist hedge fund has called for new management and a sale of the business while threatening to nominate a slate of directors by the March 26 deadline.
Ms. Mayer said in October she was preparing to narrow the company's focus on fewer areas, without providing more detail. Since then, the company has rattled investors by shelving a plan to spin off shares in Alibaba Group Holding Ltd. and failing to explore a sale of the business.
Though potential suitors have already expressed interest, Yahoo's board has put off any serious talks for now, people familiar with the matter said.
Executives at Verizon Communications Inc. have publicly expressed interest in buying Yahoo. The wireless carrier may seek to combine Yahoo's online advertising and media assets with those of AOL Inc., which it purchased last year for $4.4 billion.
If nothing else, a round of cost-cutting could make Yahoo more attractive to a potential buyer.
Yahoo's expenses have risen while revenue has declined in the three-and-a-half years since Ms. Mayer took the reins. In the first nine months of 2015, operating expenses totaled $3.9 billion, up 20% from the same period in 2014. During that same time, revenue excluding commissions paid to search partners dropped 4% to $3.09 billion.
A large part of the recent increase in expenses is owed to costly deals Ms. Mayer struck with Mozilla Corp. and Oracle Corp. to provide traffic to Yahoo's search engine.
Ms. Mayer has lowered head count to 10,700 employees in the most recent quarter, down from the company's peak of about 14,000 before she started in 2012. The CEO cut 1,800 employees in the first nine months of last year, mostly workers in offices outside the U.S., including China, India and Canada.
But Yahoo's organization is still massive compared with the size of its business. In the first nine months of last year, Yahoo generated an average $345,000 in revenue from each employee, lower than Twitter Inc., which made about $359,000 per employee during that period; Alphabet Inc., with $895,000 per employee; and Facebook Inc., with just over $1 million in sales per employee.
Analysts expect Yahoo's earnings before interest, taxes, depreciation and amortization of $900 million in 2015, which would be the first time that annual figure has fallen below $1 billion in at least six years. Revenue for the fourth quarter is projected to rise to $1.19 billion, an increase of less than 1% from a year earlier.
Last week, Yahoo cut at least five managers who were working on Brightroll, the video ad service it acquired in 2014, according to a person familiar with the matter. Other employees said they were waiting nervously for news of who would be cut or what areas of the company would be shut down.
Ms. Mayer is expected to announce greater focus on Project Index, an internal project to build a better search engine tailored to mobile phones, said a person familiar with the matter. The company has posted listings for at least 190 jobs on its website this month, the vast majority of which are for engineers.
Ryan Knutson contributed to this article.