Report: Verizon Eyes $100B Offer for Vodafone's Verizon Wireless Stake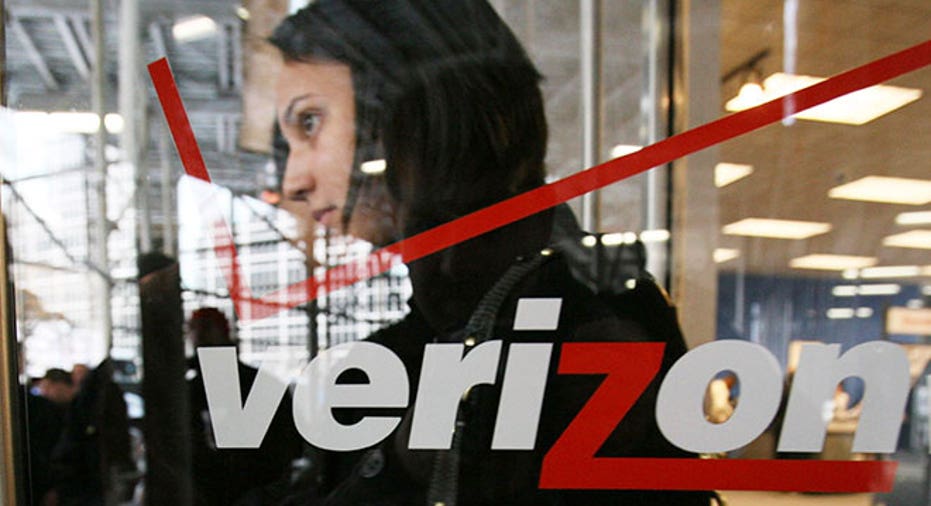 Verizon Communications (NYSE:VZ) hired advisers to put together a $100 billion cash and stock offer to buy Vodafone's stake in their Verizon Wireless joint venture, Reuters reported Thursday.
The U.S. telecommunications company, which already owns 55% of Verizon Wireless, has yet to make a proposal to Vodafone to take full control of the wireless carrier.
Shares of Verizon Communications rose 2.18% to $52.93 in early afternoon trading. The stock is up about 22% so far this year.
Verizon declined to comment on the report. In the past, company executives have said Verizon would be willing to buy the remaining stake in Verizon Wireless.
Reuters said Verizon has hired banking and legal advisers for a possible bid, while the company hopes to start discussions with London-based Vodafone soon. The report added that if those discussions fail, Verizon is prepared to take a bid public.
Sources told Reuters that Verizon believes it can raise about $50 billion of bank financing and pay for the rest of the deal with its own shares.
Verizon's board is expected to talk about a potential buyout of the joint venture, the No. 1 U.S. wireless carrier, at a regularly scheduled meeting next week.
Analyst Jerry Dellis of Jefferies (NYSE:JEF) said in a research note to clients that Vodafone ultimately may not be interested in selling its shares. Vodafone is seen posting 3% profit growth from this year through 2016, he wrote, but without Verizon Wireless, Vodafone would have a 7% profit decline.
In order to convince Vodafone to exit Verizon Wireless, Dellis believes the offer must be significantly better than $100 billion, writing that such an offer would likely indicate that discussions are "at a very preliminary stage."
Jefferies sees the stake worth $121 billion, and last month, Citigroup analysts pegged the value of Vodafone's shares at $106 billion to $137 billion.
A buyout would give Verizon more flexibility with the cash generated from its wireless business. It came close to a deal in 2004 when Vodafone made an attempt to buy AT&T (NYSE:T), but Cingular won the bidding. If Vodafone had won, the company would have been required to sell its 45% stake in Verizon Wireless.
The industry has already seen consolidation with the merger of Deutsche Telekom unit T-Mobile USA and MetroPCS Communications (NYSE:PCS), respectively the fourth- and fifth-largest U.S. carriers. That deal was approved by MetroPCS shareholders earlier this week.
Deutsch Telekom had previously attempted to sell T-Mobile to AT&T for $39 billion in a deal that was struck down by regulators.
Last week, Dish Network (NASDAQ:DISH), the second-largest U.S. satellite television provider, offered a competing bid of $25.5 billion in cash and stock for Sprint Nextel (NYSE:S), the No. 3 U.S. wireless carrier. Japan's Softbank agreed last fall to pay $20 billion.