Report: Verizon, AT&T Explore $245B Takeover of Vodafone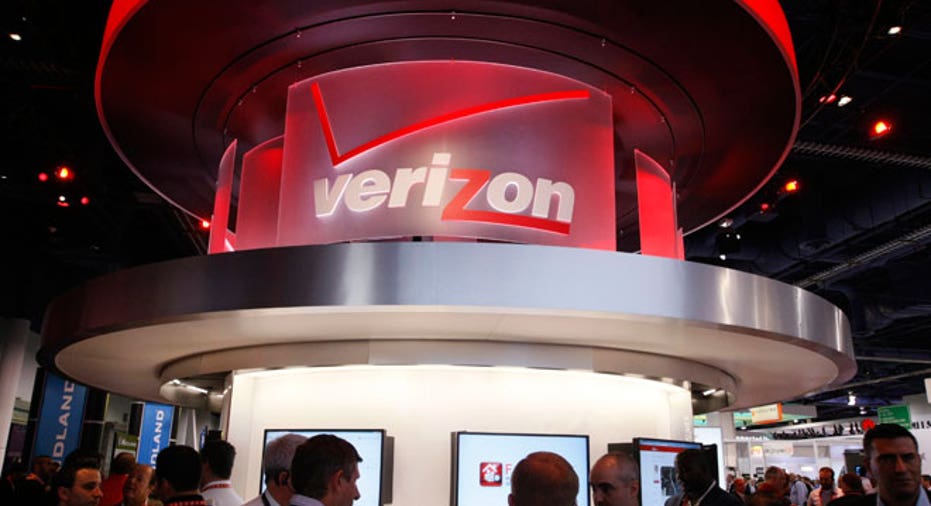 In what would easily be the largest M&A deal on record, telecom giants Verizon Communications (NYSE:VZ) and AT&T (NYSE:T) are reportedly putting together a breakup bid for Vodafone (NASDAQ:VOD)  that would value the British mobile operator at around $245 billion.
According to the Financial Times' Alphaville blog, Verizon would acquire Vodafone's 45% stake in their Verizon Wireless joint venture, while AT&T would acquire the company's non-U.S. assets.
Verizon and AT&T have hired Barclays (NYSE:BCS) to cobble together the gigantic transaction, which could be worth around 260 pence a share, or about a 40% premium to its current share price, Alphaville reported.
Verizon responded to the speculation by saying in a regulatory filing Tuesday afternoon that it does not "currently have any intention to merge with or make an offer for Vodafone, whether alone or in conjunction with others."
However, Verizon noted that it has "said many times" it would be willing to acquire the 45% stake that Vodafone owns in Verizon Wireless.
After jumping 3.78% during regular trading to $29.41 on the FT report, U.S.-listed shares of Vodafone dropped 3.77% to $28.30 in after-hours trading Tuesday on the Securities and Exchange Commission filing by Verizon.
Verizon fell 1.21% to $48.90 during extended trading, giving back its 0.57% gain to $49.50 during regular trading. Dallas-based AT&T dipped 0.27% to $37.47 in late trading.
At $245 billion, a takeover of Vodafone would eclipse AOL's (NYSE:AOL) failed $182 billion marriage with Time Warner (NYSE:TWX) in 2000, which still ranks as the largest M&A deal ever.
To put these eye-popping numbers into perspective, AT&T has a market capitalization of about $204.5 billion, while Verizon is valued at nearly $143 billion.
Verizon and Vodafone have long sought to resolve their joint venture, but have struggled to find a way to do so.
Last week London's Sunday Times reported that Vodafone recently held a series of talks with Verizon over a sale of the company's stake in Verizon Wireless. The report indicated a complete sale of the joint venture would be worth around $135 billion.
AT&T could be "the missing piece of this puzzle," Merrill Lynch analyst David Barden argued in a research note last month. "Verizon gets full VZW control, Vodafone gets a long-elusive premium for its portfolio, and AT&T gets global scale and cash flow accretion," Barden wrote, according to Alphaville.
AT&T had its $39 billion bid to acquire T-Mobile USA from Deutsche Telekom shot down by U.S. antitrust regulators in 2011.
"We believe AT&T has the ambition to be not just a global wireline brand and company, but a fully integrated global wireless and wireline integrated leader," Barden wrote.