Report: Valeant Calls in Investment Banks to Weigh Options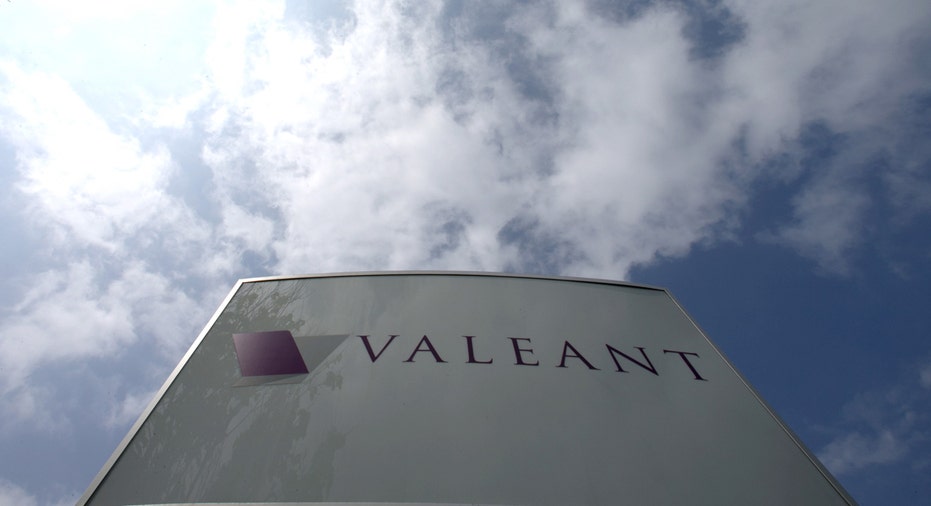 Valeant Pharmaceuticals International Inc has brought in investment banks to review its options amid interest from buyout firms and other companies in a number of its businesses, according to people familiar with the matter.
While Valeant has not decided to sell any major business thus far, the move represents the clearest indication yet that the Canadian drug maker needs to divest assets to bolster its finances, the people said this week.
Valeant has turned to investment banks that include Goldman Sachs Group Inc and Centerview Partners Holdings LLC as it reviews strategic options and seeks advice on dealing with its creditors, the people added.
The sources asked not to be identified because the deliberations are confidential. Valeant did not respond to requests for comment. Goldman Sachs and Centerview declined to comment.
Both Valeant Chief Executive Officer Michael Pearson and board member William Ackman, who is also the CEO of activist hedge fund Pershing Square, have said that the company was considering selling "noncore assets" to help trim its $30 billion debt pile.
Since announcing its openness to asset sales, Valeant has received a flurry of inquiries from interested buyers, according to the sources.
One coveted asset is Xifaxin, the largest product in Valeant's gastrointestinal division, which it acquired last year as part of its $11 billion acquisition of Salix Pharmaceuticals, the sources said.
Other assets that have attracted interest from potential bidders include its esthetics products, Obagi and Solta, and its skin care product, CeraVe, some of the sources added.
Valeant has been under pressure to reduce its debt burden after its stock plunged more than 80 percent since August due to increased political criticism of high drug prices and controversy around its relationship with a specialty pharmacy.
Ratings agencies S&P and Moody's have downgraded the company's credit rating, and lenders have demanded higher coupon payments after the company violated certain debt agreements pertaining to the timing of the filing of its 10-K.
Valeant has undergone changes in recent months such as adding several new board seats, including a spot for Ackman, and asking Pearson to step down. A search for a new CEO is under way while Pearson remains in his post. (Reporting by Olivia Oran and Carl O'Donnell in New York; Additional reporting by Lauren Hirsch in New York; Editing by Matthew Lewis)