Report: Takata Mulls Bankruptcy For U.S. Unit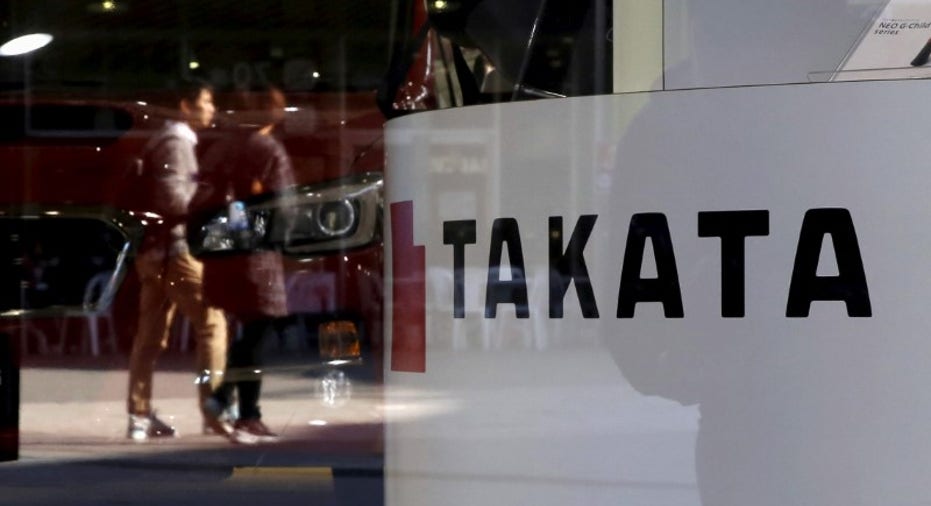 Japan's Takata is considering a bankruptcy filing for its U.S. unit as the air bag maker looks for a sponsor to help pay for liabilities related to its faulty inflators, a person briefed on the matter told Reuters.
Takata, which has retained investment bank Lazard as an adviser, has been working to choose a backer for its turnaround as it faces huge costs related to the global recall of millions of potentially faulty inflators.
It is struggling to supply replacement parts for its potentially defective inflators, which have been linked to at least 16 deaths worldwide, mainly in the United States, and have led to the industry's largest ever recall.
A Chapter 11 filing for its U.S. unit, Michigan-based TK Holdings, which accounts for nearly half of Takata's global sales, was one option it was considering although no filing was expected soon, the source said.
A filing would not be imminent because the company still had to select a sponsor and finalize terms, and reach an agreement with automaker creditors, the source said.
The inflators in question use a chemical compound which can explode after prolonged exposure to hot conditions, spraying metal shrapnel. About 100 million have been ordered to be withdrawn globally.
PROFIT FORECAST RAISED
Trading in Takata shares was temporarily halted on Friday after the Nikkei business daily initially reported it was preparing for a possible bankruptcy filing.
Takata said in a statement that it had nothing to announce in relation to the media report.
The company raised its full-year net profit forecast to 20.0 billion yen ($193.87 million) from the previous estimate of 13.0 billion, banking on a boost from asset sales, although this largely excludes the impact of the recalls as the company so far has only outlined a small number of related liabilities.
If Takata were found to be solely responsible for the inflator defect, it could face a bill of about $13 billion for recalls announced so far, based on calculations from experts and automakers including General Motors.
It also faces U.S. lawsuits.
So far, automakers have paid most of the recall costs while Takata and its customers thrash out how to divide responsibility.
Bidders for the company include Japanese inflator maker Daicel Corp and Sweden's Autoliv, sources have said.
(Additional reporting by Chang-Ran Kim in Tokyo; Editing by Stephen Coates and Muralikumar Anantharaman)