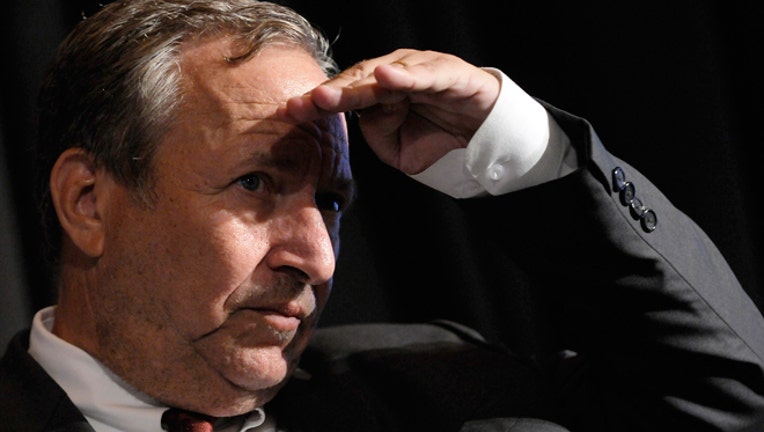 After his re-election last year, President Obama acknowledged the difficulty Larry Summers could face in winning Senate confirmation and tasked a senior adviser to improve the Fed chief candidate's image on Capitol Hill, according to a published report.
Summers is believed to hold the inside track to replace current Federal Reserve Chairman Ben Bernanke, despite concerns about whether his brash personality could clash with the collegial and consensus-building nature of the job.
Aware of Summers' reputation and concerns about his coziness to Wall Street, Obama tapped Rob Nabors, then liaison to Congress, to head up the job of rebuffing the economist's image, according to The New York Times.
"He needs to do some work on the Hill. You need to work with him, Rob." Obama said, according to the paper.
While many in Washington and some in the financial markets prefer Janet Yellen, who Obama named vice chairman of the Fed in 2010, the president is leaning towards Summers due to the personal relationship they developed during the dark days of the financial crisis, the Times reported.
Some market participants worry about whether Summers would be too quick to unwind quantitative easing, the bond-buying program that has helped stimulate risky assets like stocks.
Yellen appears more likely to follow Bernanke's playbook and do more to boost growth, which hawks fear could eventually risk fanning inflation.
Obama has reached out to a number of key players for advice on Bernanke's replacement.
According to the report, Rahm Emanuel, Obama's former chief of staff, is in favor of Summers getting the nomination, while senior adviser Valerie Jarrett prefers Yellen, who would be the first female chief of the world's most powerful central bank.
It's not clear whether the tough fight on Capitol Hill over authorization for military intervention in Syria will alter the White House's willingness for a battle with the Senate over Summers.
Additionally, Obama faces looming arguments with Congress over extending the debt ceiling, a potential market-rattling event.
"Why would Obama take on another huge fight?" Greg Valliere, chief political strategist at Potomac Research Group, wrote in a note to clients on Thursday. "The inevitable firestorm over Summers is the last thing Obama needs this fall."
Donald Kohn, former vice chair of the Fed and a dark-horse candidate to replace Bernanke, serves as senior economic strategist at Potomac.
The White House had been possibly ready to make an announcement on Fed succession next week, but the crisis in Syria averted such a move, the Times reported.