Report: Disney, Microsoft Among Possible Twitter Suitors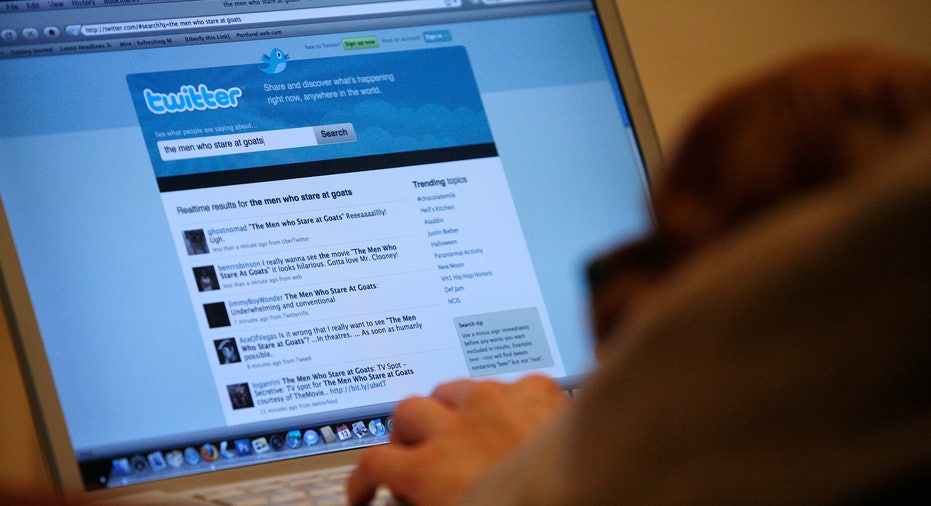 Walt Disney Co and Microsoft Corp joined a list of potential suitors for Twitter Inc , according to media reports on Monday.
Twitter shares were marginally down at $23.33 in after-market trading.
The microblogging service has reportedly started talks with a number of technology companies to sell itself, including Google parent Alphabet Inc and may receive a formal bid soon. A source told Reuters that Salesforce.com Inc is also in pursuit.
Salesforce is working with Bank of America on a potential bid, a Bloomberg report on Monday said. (http://bloom.bg/2d0WfLi)
Walt Disney is also working with a financial adviser to evaluate a possible bid for Twitter, Bloomberg reported, citing people familiar with the matter. (http://bloom.bg/2d0WfLi)
Jack Dorsey, who returned to Twitter as chief executive more than a year ago, has been a part of Disney's board since 2013.
Microsoft is also among the list of potential suitors, although Facebook Inc is not likely to have an interest in the social network, CNBC said, citing sources, following the Bloomberg report. (http://cnb.cx/2d4j924)
A sale could occur in the next 30 to 45 days, CNBC reported.
"At this moment, Microsoft has nothing to share," said a spokeswoman for the company.
Facebook declined to comment on the matter while Twitter and Disney were not available for comment. (Reporting by Anya George Tharakan and Narottam Medhora in Bengaluru; Additional reporting by Anet Josline Pinto; Editing by Shounak Dasgupta)