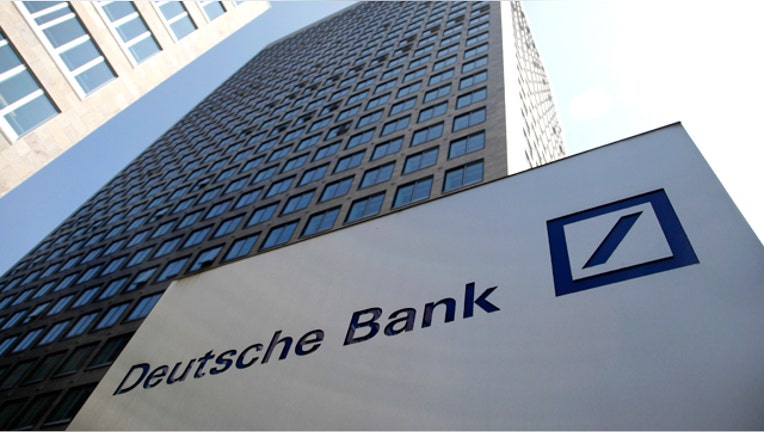 Deutsche Bank (NYSE:DB) is reportedly mulling raising as much as $11.4 billion, perhaps part of an effort by Germany's biggest bank prepares to meet rising regulatory capital requirements and or boost its stake in Deutsche Postbank.
According to Bloomberg News, Deutsche Bank has approached investment banks about potentially managing a stock sale aimed at raising as much as 9 billion euros.
Shares of Deutsche Bank fell sharply on the news as a stock sale could raise questions about the strength of the bank's balance sheet and would dilute current shareholders. The bank's shares were down 2.52% to $60.43 during Thursday afternoon trading. Other European banks such as Barclays (NYSE:BCS) and Spain's Banco Santander (NYSE:STD) trimmed their gains on the news.
The report comes during a week of increased focus on Europe, which is still mired in a sovereign debt crisis and a very slow economy. A member from the European Central Bank warned on Wednesday that German banks may need more capital and The Wall Street Journal raised questions on Tuesday about whether Europe's bank stress tests were stressful enough.
Also, rule changes under consideration by the Basel Committee on Banking Supervision may force banks' hands by requiring them to raise their capital reserves.
However, Deutsche Bank may end up using proceeds from the potential stock sale to increase its almost 30% stake in Bonn-based Postbank, Bloomberg reported.