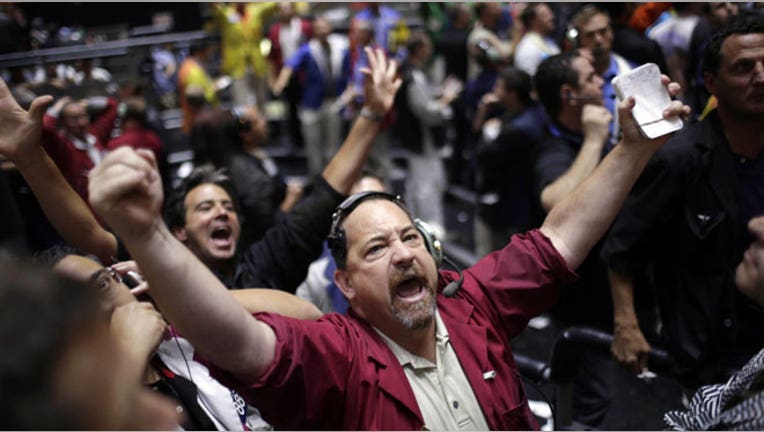 As the exchange industry continues to consolidate, CME Group (NYSE:CME) and Germany's Deutsche Boerse have reportedly held deal talks in recent months.
According to the Financial Times, the two sides have held talks at CME's behest  following the $8.2 billion buyout of NYSE Euronext (NYSE:NYX) by IntercontinentalExchange (NYSE:ICE).
However, the FT reported that Deutsche Boerse's response has been "lukewarm" as the German exchange is still licking its wounds from the February 2012 collapse of a $9.4 billion deal to acquire NYSE Euronext over antitrust concerns.
Shares of Deutsche Boerse initially spiked about 10% on the report, but pared those gains after the exchange denied ongoing talks.
In a statement, Deutsche Boerse said it is "not in merger negotiations with CME Group." The exchange reiterated that its focus is on "organic growth mainly by expanding its business into growth regions in Asia, extending its services for unsecured and unregulated markets, and expanding its combined market data and IT business."
Chicago-based CME declined to comment on the report.
CME would likely be the buyer in a combination between the two exchanges.
The parent of the Chicago Mercantile Exchange and the New York Mercantile Exchange, CME has a market capitalization of $19.7 billion, compared with $9.1 billion for Deutsche Boerse.
A CME bid for Deutsche Boerse could take advantage of the German company's stock price, which has languished since the NYSE deal was shot down by regulators, the FT reported.
Yet it's not clear that politicians in Germany would approve a takeover of its largest exchange by a Chicago-based company.
Shares of CME gained 1.20% to $59.01 Monday morning, while Deutsche Boerse was recently up 4.69% to 48.87 euros.
M&A Speculation Heats up in Exchange Space 
The exchange world has been the center of ample M&A speculation of late.
Earlier this month, FOX Business's Charlie Gasparino reported that Nasdaq OMX Group (NASDAQ:NDAQ) had held go-private negotiations with private-equity giant Carlyle Group (NASDAQ:CG), though talks broke down over valuation.
Also, CBOE Holdings (NASDAQ:CBOE), the parent of the Chicago Board Options Exchange, also indicated it would consider going private again if it benefited shareholders.