Report: Blackstone to Kick Off Due Diligence at Dell's Texas Headquarters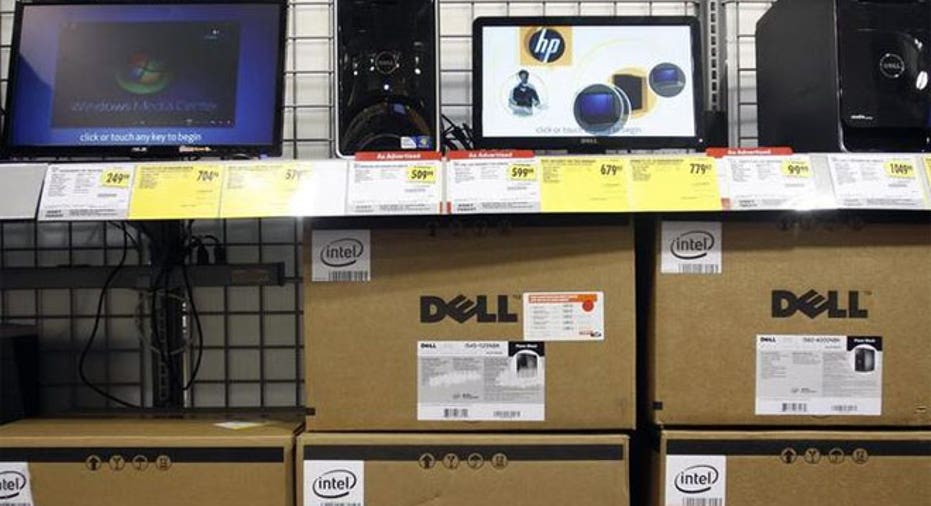 Private-equity giant Blackstone (NYSE:BX) is reportedly planning to travel to Dell's (NASDAQ:DELL) Texas headquarters on Monday to conduct a deeper analysis of the buyout target.
The trip comes weeks after the world's largest private-equity firm unveiled a preliminary offer of at least $14.25 a share to acquire the PC maker, trumping a $13.65-a-share- bid from Dell founder and CEO Michael Dell and Silver Laker Partners.
According to Reuters, the trip to Dell's Round Rock, Texas, headquarters is part of a due-diligence process that could take about four weeks.
Meanwhile, Blackstone is reportedly working closely with Michael Dell to cobble together a new business strategy and is actively talking to him about staying onboard as CEO.
While Michael Dell is Blackstone's first choice to lead the company, the private-equity firm has also hired an executive consulting firm to reach out to a few other potential CEOs, consultants and board members, Reuters reported.
The search firm has contacted Oracle (NASDAQ:ORCL) President Mark Hurd, Hewlett-Packard (NYSE:HPQ) PC boss Todd Bradley, Cisco Systems (NASDAQ:CSCO) director Michael Capellas and former IBM (NYSE:IBM) exec Michael Daniels, Reuters reported.
Capellas, who previously served as CEO of PC maker Compaq, is seen as the leading external CEO candidate, the wire service said.
Shares of Dell dipped 0.5% to $14.19 Friday morning, compared with a deeper 1.62% slide for the Nasdaq Composite.