Report: Bank of Cyprus CEO Kypri Ousted by Troika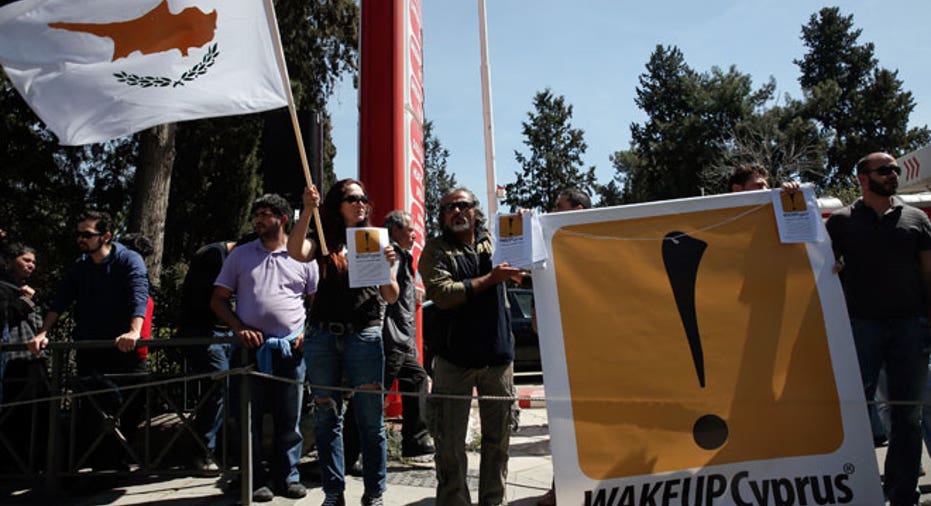 Bank of Cyprus CEO Yiannis Kypri has reportedly been fired by the tiny island country's international lenders, just a day after the largest Cypriot bank's chairman wasn't allowed to resign.
The apparent ouster of Kypri comes amid immense turmoil in Cyprus over the country's calamitous bailout, which has forced banks to be shuttered for more than a week.
According to the Cyprus News Agency, the troika lenders have "terminated the services" of Kypri as well as the board of directors at the Bank of Cyprus, the country's largest lender.
The report cited sources who said the action is "necessary" due to the legislation approved by Cypriot lawmakers to restructure the country's financial sector by having the Bank of Cyprus absorb the "good" assets of Laiki Popular Bank.
The move will allow the newly-formed bank to operate when it is ready, the report said.
Just a day earlier the Bank of Cyprus said it had decided not to accept the resignation of its chairman, Andreas Artemis, who attempted to resign due to differences with the country's central bank over recapitalization efforts.
Cyprus surged to the forefront of the eurozone sovereign debt crisis this month after European leaders forced the country to help finance its bailout by imposing haircuts on bank depositors.
While an initial plan to tax all depositors was rejected, Cyprus reluctantly agreed to "bail in" depositors with more than 100,000 euros.
Michalis Sarris, Cyprus's finance minister, told state broadcaster RIC on Tuesday that depositors at Laiki Popular Bank could face losses of as much as 80% on their deposits and it could take six to seven years before they receive their money back.