Report: Apple Inc.'s Revolutionary OLED iPhone Will Have a Flat Display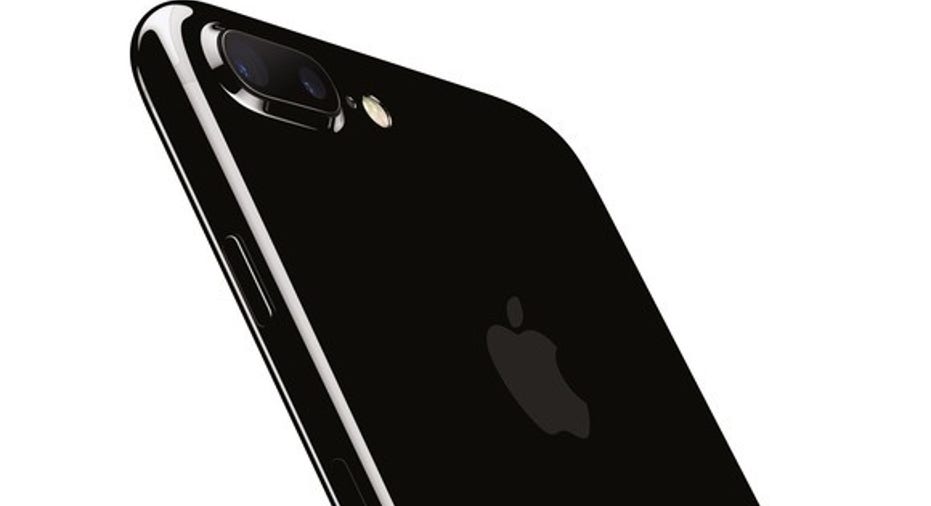 A market research analyst with IHS Markit told MacRumors that Apple's (NASDAQ: AAPL) upcoming premium iPhone -- which is widely expected to usher in an all-new industrial design with an OLED display -- will not use a curved OLED display. Instead, it will use a "flat" OLED display that the analyst says will be "analogous to the current 2.5D glass design."
The IHS Markit analyst isn't the first credible source to claim that Apple's OLED iPhone will have a flat OLED display; MacRumors points out that KGI Securities analyst Ming-Chi Kuo as well as TrendForce -- both credible sources with good track records -- had previously reported that the OLED iPhone would use "2.5D cover glass."
Image source: Apple.
What does this news mean for Apple's business and, ultimately, investors? Here's my take.
Curved or not, this is a big jump
The OLED iPhone, whether it has a curved display or not, is likely going to be a real improvement in form factor and aesthetics compared with the current-generation models. The OLED display itself should enable much improved image quality (if Apple can make this display HDR-capable, then that'd be an even bigger bonus), and the form factor is said to include a stainless-steel frame as well as a higher screen-to-body ratio than the current iPhone models do.
The display and form factor changes, coupled with what are sure to be solid improvements in camera capabilities, internal specifications, and even the rumored 3D sensing capabilities, are probably going to be enough to trigger a so-called iPhone "super cycle" -- at least if such a cycle can still occur these days.
If Apple can ship the devices with a curved OLED display, that'd be nice, but this is unlikely to make or break the commercial success of the device.
Saving curved displays for next time?
Interestingly, a report from The Bell (via MacRumors) claims that Apple aims to switch over completely to OLED-based displays for its iPhone product line by 2019.
I suspect that once Apple introduces this rumored premium iPhone in its product stack, it is going to want to continue to have products at that price point in future generations even as technologies originally introduced at that premium price point trickle down into the more mainstream models.
Image source: Apple.
What Apple could do, then, is "save" the curved display for the premium iPhone that it introduces next year, while transitioning its mainstream iPhone products to flat OLED displays. That way, Apple improves the appeal of its products across its product stack while keeping the best technological goodies in the most expensive products.
An exciting product cycle ahead for Apple
The main point is this: Apple appears to have an exciting product cycle ahead of it as it introduces the premium OLED iPhone alongside what are expected to be refreshed versions of the current iPhone 7/7 Plus designs.
What remains an open question, though, is how Apple intends to maintain/grow iPhone demand following the potentially upcoming "super cycle."
Apple may be able to further stimulate demand by bringing flat OLED displays to the "standard" price points while introducing 3D curved displays in the next-generation premium model, but without a significant delta in features/functionality between the "premium" model and the "standard" models, Apple might risk seeing a mix down in its product shipments in the following cycle.
That said, I have some thoughts on how Apple can counter that -- but that's a topic that I'm saving for my next Apple-related column. Stay tuned.
10 stocks we like better than AppleWhen investing geniuses David and Tom Gardner have a stock tip, it can pay to listen. After all, the newsletter they have run for over a decade, Motley Fool Stock Advisor, has tripled the market.*
David and Tom just revealed what they believe are the 10 best stocks for investors to buy right now... and Apple wasn't one of them! That's right -- they think these 10 stocks are even better buys.
Click here to learn about these picks!
*Stock Advisor returns as of February 6, 2017
Ashraf Eassa has no position in any stocks mentioned. The Motley Fool owns shares of and recommends Apple. The Motley Fool has the following options: long January 2018 $90 calls on Apple and short January 2018 $95 calls on Apple. The Motley Fool has a disclosure policy.