Report: Apple Inc. Faces Production Problems With OLED iPhone 8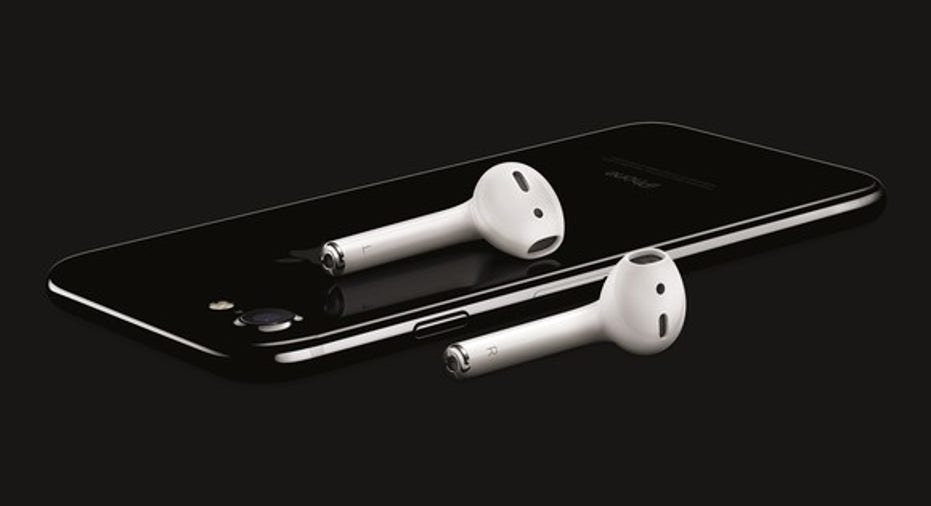 Per a fresh report from Nikkei Asian Review, Apple (NASDAQ: AAPL) suppliers tasked with producing components for the company's upcoming OLED iPhone 8 "has hit a snag as suppliers struggle to perfect key components including display, wireless charging and printed circuit boards."
For example, the report says that Samsung (NASDAQOTH: SSNLF), reportedly the sole supplier of the OLED displays on the iPhone 8, "is facing challenges in delivering what Apple wants," with the publication noting that its sources "are unclear as to what exactly the issues are."
Image source: Apple.
It's not just the displays that are proving problematic, either. The report says that a source within Apple's supply chain says that "Apple and its suppliers are also still working to resolve overheating issues in wireless charging modules."
Additionally, the report -- citing work from analyst Sean Kao with IDC -- explains that even the very printed circuit boards found in the device "are running into problems."
All this led to analysts quoted in the Nikkei article to speculate that Apple might not get the OLED iPhone 8 into the hands of customers until October or even November.
Take your time, Apple
It's clear that Apple is packing all the innovative technologies that it can into the new OLED iPhone. That's obviously a good way to drive demand (more innovative products should, logically, be in higher demand than less innovative ones) as well as to try to drive average selling prices up (the more value that customers believe they're getting, the more they're likely willing to pay).
Introducing a "premium" iPhone packed with latest tech is clearly the right way to go.
KGI Securities analyst, in discussing the potential delay in the production of the OLED iPhone 8, claimed that "if the new features, such as 3D sensing, can provide good user experience, a temporary supply shortfall won't undermine actual demand, which may be deferred to 1H18 [author's note: this means the first-half of 2018]."
In other words, if Apple experiences delays in ramping up the supply of its upcoming OLED iPhone 8, it will impact Apple's (and its suppliers') financial results in the near-term (since Apple wouldn't be able to meet demand), but that the demand would just be met in subsequent quarters -- shifting revenue out about a quarter or so.
That would throw off Apple's typical seasonal patterns a bit, but, if Kuo is right, the full-year results would add up to about what they would have been if the supply situation were better earlier on.
The one risk, though, is that the longer that it takes for Apple to meet demand, the more time Apple's competitors will have to mount responses and bring more competitive products and technologies to market. That's why it's generally better for Apple to get products out earlier than later and to come as close to supply/demand balance as possible as early as possible.
However, it's better for Apple to try to build something truly market-leading and be a little late in delivering products in high volumes than to build uninspiring products that it can easily mass produce but that don't enjoy high demand.
10 stocks we like better than AppleWhen investing geniuses David and Tom Gardner have a stock tip, it can pay to listen. After all, the newsletter they have run for over a decade, Motley Fool Stock Advisor, has tripled the market.*
David and Tom just revealed what they believe are the 10 best stocks for investors to buy right now... and Apple wasn't one of them! That's right -- they think these 10 stocks are even better buys.
Click here to learn about these picks!
*Stock Advisor returns as of April 3, 2017
Ashraf Eassa has no position in any stocks mentioned. The Motley Fool owns shares of and recommends Apple. The Motley Fool has a disclosure policy.