Report: AIG Looking to Buy Back Large Chunk of Shares From U.S. Government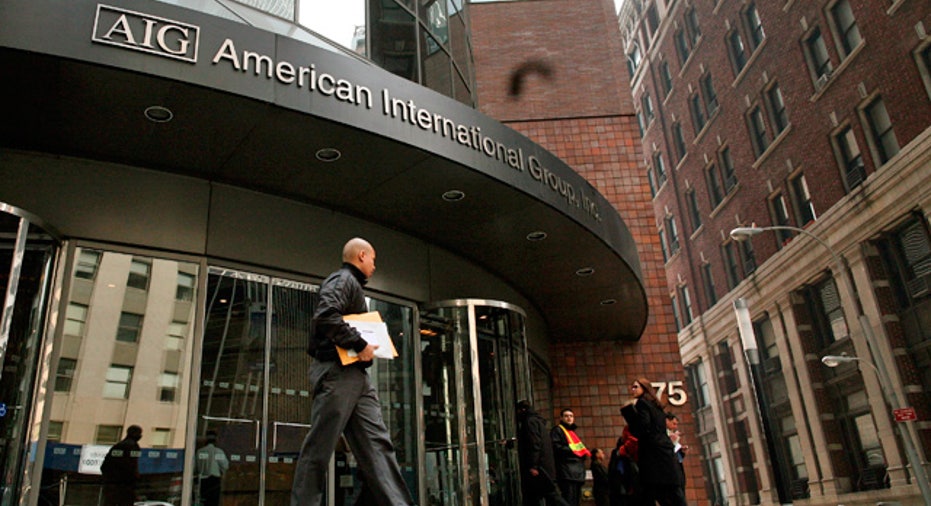 American International Group (NYSE:AIG) is looking to buy back a large chunk of its shares from the U.S. government, whose stake in the bailed-out insurer could subsequently go below 50% by this fall, the Wall Street Journal said, citing people familiar with the company's thinking.
The buybacks are likely to be accompanied by one or more public share offerings of AIG stock by the U.S. Treasury, the WSJ said.
The timing and scale of future offerings and repurchases are not clear, the Journal said.
Reducing the government's current 61% stake to below 50% could bring oversight from the U.S. Federal Reserve, which is expected to regulate the company when the government is no longer a majority owner.
Over the past 16 months the government has reduced its stake in AIG from a peak of 92 percent through a series of at-market sales.
Treasury is unlikely to sell its AIG shares below $29 apiece, as it views its break-even price at $28.73 a share, according to the newspaper. AIG shares closed down 43 cents at $30.84 Wednesday on the New York Stock Exchange.
A U.S. Treasury spokesman, Matthew Anderson, declined to comment to Reuters on the Journal report.
A spokesman for AIG declined to comment to the Journal. The company could not immediately be reached for comment by Reuters outside of regular U.S. business hours.
The repayments to Treasury and to the Federal Reserve Bank of New York have so far generated $14 billion in profit for them, and total gains could exceed $18 billion by this fall, the newspaper said, citing government and Fed data.
AIG had to be rescued during the financial crisis of 2008 through multiple bailouts, under both the Obama and Bush administrations, with the U.S. government at one point pledging some $182 billion to keep the insurer afloat.
In the last few years, AIG Chief Executive Robert Benmosche has been trying to steady the ship and selling off non-core assets to pay back the government.