Renault reports record profit as CEO Ghosn agrees to pay cut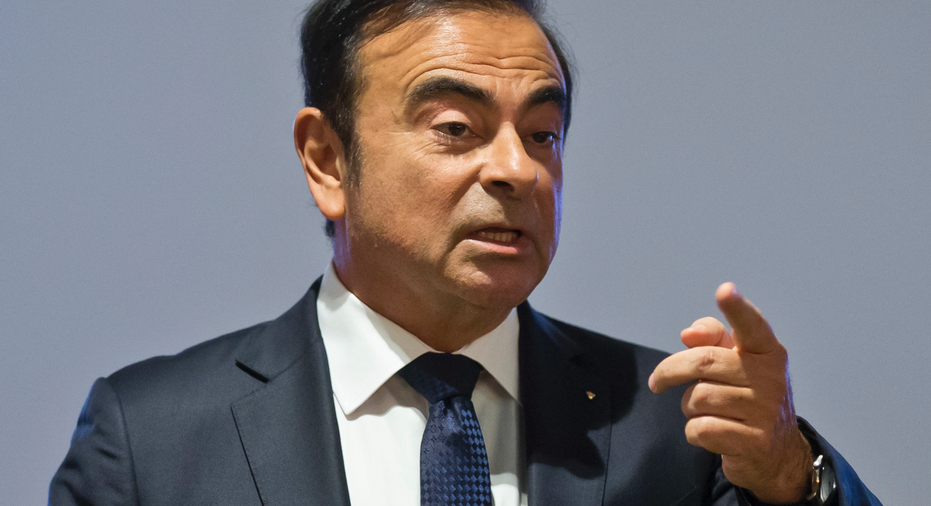 French carmaker Renault said Friday it made record profits and sales last year, leading the board to give CEO Carlos Ghosn a new four-year term.
Renault's board cited the company's "exceptional results" in recommending that shareholders renew Ghosn's term after his mandate expires in June. Ghosn has been the face and driving force for the alliance among Renault, Nissan and Mitsubishi that claimed to be the world's biggest car-seller in 2017.
Renault confirmed to the AP comments by French Finance Minister Bruno Lemaire that Ghosn agreed to take a pay cut of 30 percent. The French government owns a 15.1 percent stake in the car maker.
Renault said its revenue rose 15 percent to 58.7 billion euros while net profit grew 47 percent to 5.2 billion euros, notably thanks to resurgent European demand.
Ghosn said he didn't think Nissan's Japanese management would agree to French government demands for a closer alliance with Nissan.
He named Thierry Bollore in a new deputy post, seen as a potential successor. Ghosn, 63, has headed Renault since 2005.
Renault sold nearly 3.76 million cars last year, a rise of 8.5 percent on the year.