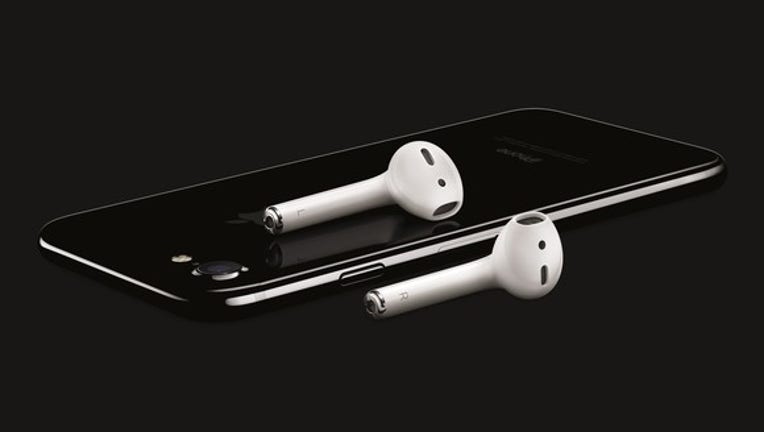 KGI Securities analyst Ming-Chi Kuo is widely considered one of the most reliable sources of information about upcoming Apple (NASDAQ: AAPL) products, including the company's iconic iPhone product line. That's why when he publishes details of Apple's future product plans, investors pay close attention.
Image source: Apple.
In a recent note to investors, by way of MacRumors, Kuo offers up some predictions about next year'siPhone lineup, which will presumably be marketed as the iPhone 8.
Three iPhone models
In line with previous rumors, Kuo says Apple is planning to launch three iPhone variants next year. However, the details of these reported models differ from what have been reported previously.
According to Kuo, the first device in the upcoming lineup will come with a 4.7-inch liquid crystal display (LCD) and a single-lens camera; the second will sport a 5.5-inch LCD with a dual lens camera. The third, per the analyst, will be a device with an organic light emitting diode, or OLED, display. The last one is also expected to come with a dual-lens camera.
Kuo doesn't specify the display size of the OLED-equipped model in this note, though as MacRumors points out, he indicated in a prior note that it would use a curved 5.8-inch display.
Nikkei Asian Review, on the other hand, said the next-generation iPhones will come in three variants the first two packing 4.7-inch and 5-inch LCDs and the third sporting a 5.5-inch curved OLED display.
Comparing the two potential lineups
The lineups described by both Kuo and Nikkei Asian Review both seem plausible; let's take a closer look at both.
The lineup Kuo predicts would represent a straightforward expansion of the current iPhone lineup, with Apple simply offering a third screen size option in addition to its current 4.7-inch and 5.5-inch display options.
Further, if Apple is -- as The New York Times reports -- planning to move to "full-screen" faces on its next-generation iPhones, potentially enabled by a new tech from Japan Display, then it could deliver these "classic" display sizes in much smaller device footprints. That'd be a win for users happy with the display sizes on their current iPhones but who want smaller or sleeker devices.
The lineup that Nikkei Asian Review reports will come to market next fall also has merit. There's probably a good number of iPhone users willing to pay a premium for features such as a sharper display and a dual-lens camera but don't necessarily want jumbo-sized 5.5-inch displays.
A 5-inch "in-between" option for those customers would probably be quite compelling to those customers; it'd also probably be good for Apple's iPhone average selling prices, as 5-inch models would probably be priced as the current 5.5-inch models are today.
Further, by offering a premium 5-5-inch OLED-display-bearing model at an even higher price point, targeting customers who did enjoy the large 5.5-inch display on the prior Plus models, Apple could further enrich its iPhone average selling prices.
Both potential lineups look compelling, but only one set is going to make it to market next September. It'll be interesting to see what Apple ultimately goes with and what impact on Apple's iPhone unit sales, market share, and average selling prices next year's lineup ultimately has.
10 stocks we like better than Apple When investing geniuses David and Tom Gardner have a stock tip, it can pay to listen. After all, the newsletter they have run for over a decade, Motley Fool Stock Advisor, has tripled the market.*
David and Tom just revealed what they believe are the ten best stocks for investors to buy right now and Apple wasn't one of them! That's right -- they think these 10 stocks are even better buys.
Click here to learn about these picks!
*Stock Advisor returns as of November 7, 2016
Ashraf Eassa has no position in any stocks mentioned. The Motley Fool owns shares of and recommends Apple. The Motley Fool has the following options: long January 2018 $90 calls on Apple and short January 2018 $95 calls on Apple. Try any of our Foolish newsletter services free for 30 days. We Fools may not all hold the same opinions, but we all believe that considering a diverse range of insights makes us better investors. The Motley Fool has a disclosure policy.