Refuting an Unfair View of Intel Corp.s Potential Apple Inc. iPhone Win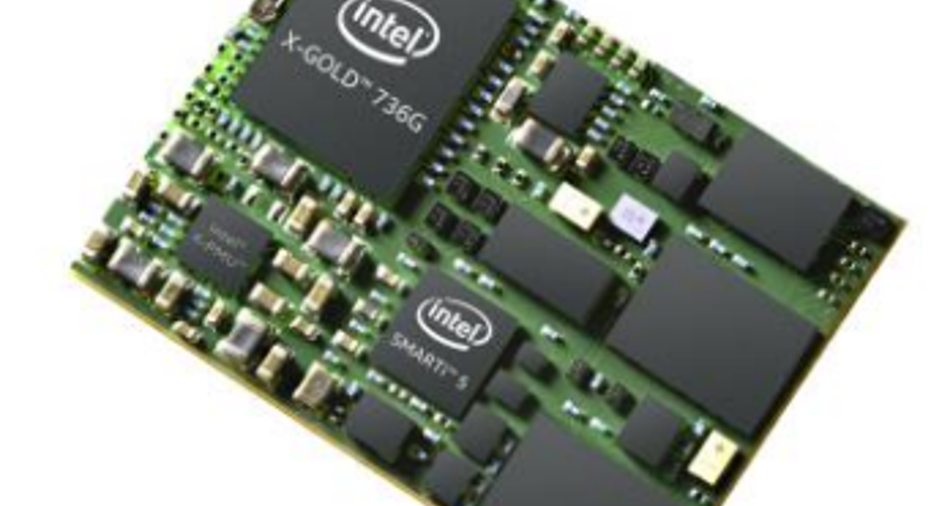 Intel's XMM 7360. Image credit: Intel.
Regular readers of my columns are quite aware of my frustration with Intel's execution in the world cellular modems and smartphone applications processors. Even as rumors swirl that the chip giant's struggling modem business is set to reel in a big fish in the form of as much as 40% of the modem spots in the upcoming Apple iPhone, I remain skeptical of such a win for what I believe to be good technical reasons.
Nevertheless, despite this frustration and skepticism, I cannot help but view recent comments around this potential win from analyst Chris Danely as, frankly, unfair.
Danely thinks that this will contribute nothing to earnings per shareAccording to Danely, this business "would contribute zero [earnings per share] due to 0% or worse operating margins."
I just can't see his reasoning here.
Intel has already sunk the research and development dollars associated with brining to life its XMM 7360 (the modem that Apple would use if it were to choose an Intel part) and has indicated that it will continue to invest in a modem roadmap. There is likely to be minimal additional/special investment on the modem technology front associated with a potential Apple iPhone win.
Since the vast majority of the research and development spending on Intel's modems has already been spent and would likely have been spent with or without Apple, it doesn't make sense to say this would not contribute to earnings per share.
In fact, the only realistic scenario in which I could see this product having a "zero" contribution to earnings per share would be if Intel is handing the modems over to Apple virtually at manufacturing cost. Given Intel's big focus on trying to improve the profitability of its mobile efforts, "giving modems away" doesn't seem to fit in with the company's current strategy.
I continue to believe that if Intel wins this deal, I expect it to be accretive to gross profit and ultimately to net income.
Danely's argument around foundry seems strangeIn the same note, Danely apparently claims that Intel would be better served trying to penetrate the mobile/wireless market via foundry. On the surface, this seems reasonable, but in reality this is a strategy that is unlikely to work.
The major foundries -- TSMC and Samsung -- are already shipping superior products than what Intel has managed to build on its own manufacturing processes for the smartphone and tablet markets.
To be quite blunt, Intel does not have a track record as a third party foundry. Intel ended up outright buying its highest-profile foundry customer which, as we've recently learned, has seen significant delays in completing the design of its first Intel-built FPGA.
Until investors see a lucrative, high-volume foundry win for Intel, it doesn't seem prudent to assume that Intel could just waltz in and easily win foundry business. Even former Intel foundry Chief Sunit Rikhi indicated in an interview with Semiconductor Engineering that having compelling technology gets the chipmaker seats at the discussion table but doesn't necessarily mean that it will "walk away with contracts."
We'll see how this plays outI'm not convinced that Intel has even won the iPhone 7 and look forward to tear-downs to see whether it won the spot or not. However, if Intel has won, I am confident that it will be positive -- even if just slightly -- for the chip-maker, not negative or neutral.
The article Refuting an Unfair View of Intel Corp.s Potential Apple Inc. iPhone Win originally appeared on Fool.com.
Ashraf Eassa owns shares of Intel. The Motley Fool owns shares of and recommends Apple. The Motley Fool recommends Intel. Try any of our Foolish newsletter services free for 30 days. We Fools may not all hold the same opinions, but we all believe that considering a diverse range of insights makes us better investors. The Motley Fool has a disclosure policy.
Copyright 1995 - 2016 The Motley Fool, LLC. All rights reserved. The Motley Fool has a disclosure policy.