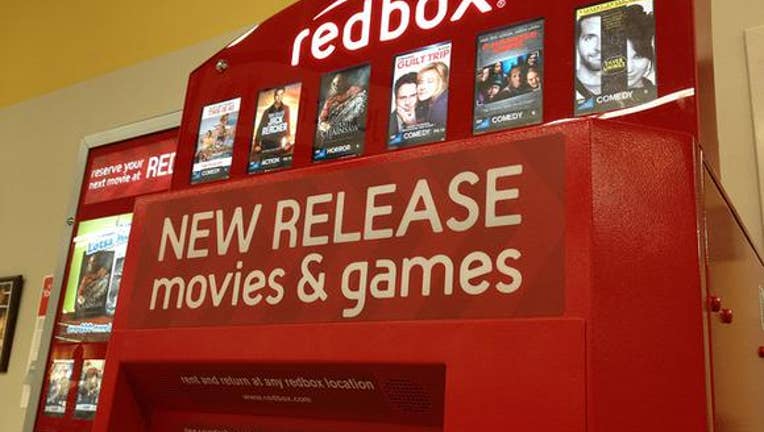 If at first you don't succeed, wait two years and fail even harder because you're less relevant.Outerwall is apparently gearing up to give digital delivery at Redbox another crack. It's easy not to like its chances.
Variety is reporting that Redbox parent Outerwall is nearing the launch of Redbox Digital, a new streaming platform that it's hoping will make consumers forget about its ill-fated attempt to take on Netflix a couple of years ago.
Redbox Instant was a disaster. It took too long to launch, rolling out in early 2013 after Netflix was already the undisputed platform of choice. Title selection was abysmal, since Outerwall was never going to commit the billions that Netflix did on compelling content. Redbox Instant was ultimately a quirky subscription model where a lean digital buffet was saddled with a limited number of free kiosk rentals every month, forcing couch potatoes to choose either an inconvenient way to consume video they wanted, or a convenient way to consume video they didn't want.
It wasn't a surprise when Outerwall pulled the plug on Redbox Instant by late 2014. With DVD rentals plummeting, it's also not a shock to see it trying to get back into the game.
Sources are telling Variety that a closed beta of Redbox Digital could be available soon, and it won't make the same mistake as Outerwall's failed first attempt of trying to pass itself off as a Netflix-like subscription service. Redbox Digital will offer piecemeal rentals of fresh movies, but it obviously isn't going to happen at the same $1.50 nightly rate that it charges folks checking out the same title on DVD from one of its automated machines.
That's going to be confusing. Do you rent The Martian for $5.99 as a digital high-def stream, or do you pay $1.50 if it's available at the Redbox kiosk near you? The answer may not be obvious, and that's the problem. Redbox Instant will upend the perceived value of content delivery to folks who have been consuming content on DVD or Blu-ray discs until now. That will speed up the defection rate to more-established streaming services, and we're already talking about a Redbox customer base that's shrinking with every passing quarter.
Redbox machines spit out 135.8 million discs in Outerwall's latest quarter, 24% fewer than the same holiday period a year earlier. If Redbox Instant was late to the key party, it seems as if Redbox Digital is showing up after all of the couples have paired up.
The article Redbox Will Only Fail Against Netflix, Again originally appeared on Fool.com.
Rick Munarriz owns shares of Netflix. The Motley Fool owns shares of and recommends Netflix. Try any of our Foolish newsletter services free for 30 days. We Fools may not all hold the same opinions, but we all believe that considering a diverse range of insights makes us better investors. The Motley Fool has a disclosure policy.
Copyright 1995 - 2016 The Motley Fool, LLC. All rights reserved. The Motley Fool has a disclosure policy.