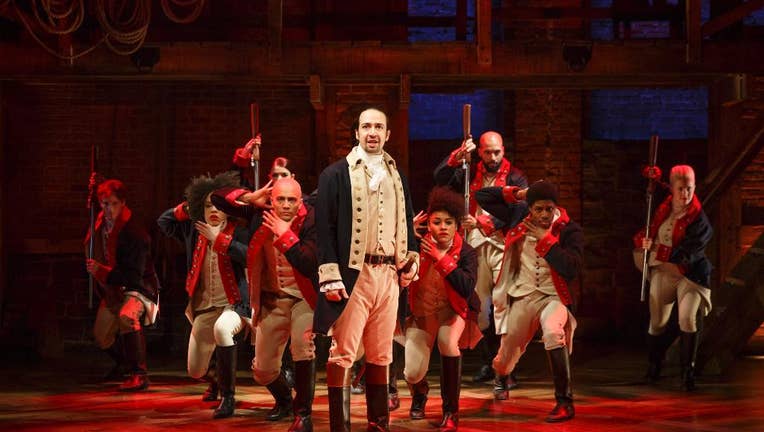 Call it Broadway's big year.
Shows set a record $1.45 billion in tickets sales for the 52-week season that concluded this past Sunday, according to the Broadway League, the trade group that tracks the industry. That marks a 5.5% gain over the previous season, which itself set a record.
The season benefited from a number of new Tony Award-nominated musicals that have garnered strong followings and posted consistent weekly grosses of $1 million-plus. Among them: "Natasha, Pierre & the Great Comet of 1812," "Dear Evan Hansen" and "Come From Away."
Another hit this season: the revival of "Hello, Dolly!" starring Bette Midler. It has played to standing-room-only crowds since it opened in April, grossing as much as $2.1 million a week.
Long-running shows also have played a part in Broadway's success during the past year. "Hamilton," the breakthrough show of 2015-16, continues to dominate, selling at 100%-plus capacity week after week. During the winter holidays, the show took in as much $3.3 million a week and commanded a top price of $998 for a premium seat.
The impact of "Hamilton," however, goes beyond that. The historical-themed hip-hop musical has brought a new and decidedly younger audience to the theater, say Broadway observers. In turn, that has helped cutting-edge shows such as "Dear Evan Hansen," which explores teen alienation in the age of social media, find an audience.
"A lot of people who aren't typical Broadway fans want to learn about what's going on besides 'Hamilton,' " said Melissa Anelli, the co-founder of BroadwayCon, a convention for theatergoers.
Still, the season's figures weren't all positive. While the box office was up, attendance declined by 0.4 % to 13.27 million.
The gains in grosses outpaced the increase in attendance, say Broadway insiders, because shows are maximizing ticket revenue through dynamic pricing, a strategy that ties the cost of a seat with demand. It is the same strategy that has been used effectively by airlines in recent years.
Ultimately, many shows are running below 80% capacity. And that doesn't always spell success, even with dynamic pricing, says Ken Davenport, a veteran Broadway producer.
"I'd like to see more butts in seats," he added.
Write to Charles Passy at cpassy@wsj.com