Read This Before Applying for a Cash-Back Credit Card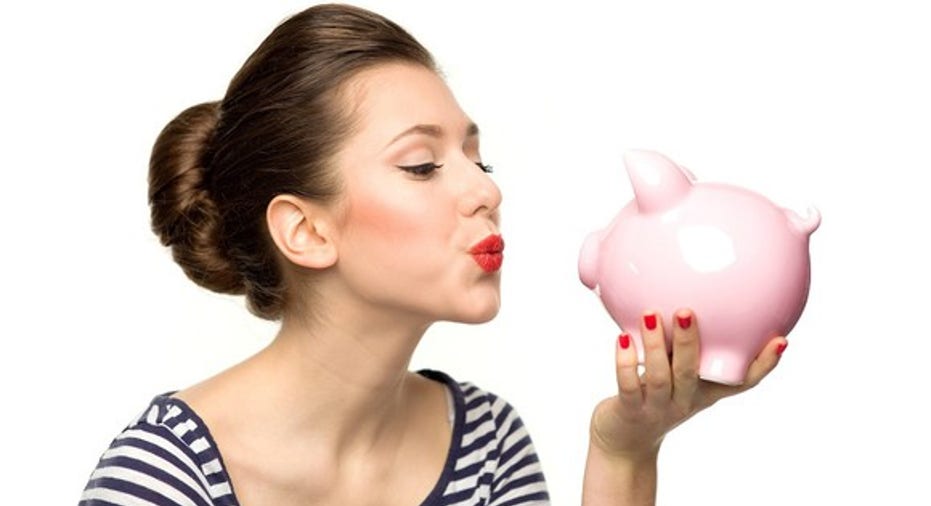 Cash-back rewards cards can be a powerful tool for your wallet. Used correctly, the best cards reward cardholders with the equivalent of a 2% discount on every purchase. Some cards offer beefier cash-back bonuses in special categories like gas and restaurants, where spending can earn at a rate of 5% or more.
Over time, rewards can really add up. But there are three things you should know before you apply for a cash-back credit card.
1. If you carry a balance, it isn't worth it
Rewards simply don't matter if you carry a balance. High rewards and high APRs go hand in hand. Of the numerous cards we've reviewed at Fool.com, the lowest APR is currently 13.74%. That card doesn't have a rewards program.
In fact, the cards we consider the best cash-back cards of 2017 have a midpoint APR ranging from 17% to 21%.At that interest rate, as little as 45 days ofinterest completely eliminates any cash-back benefits.We assume that people who are in the market for a good cash-back card will pay the balance in full every month, otherwise the math just doesn't work.
Picking a credit card isn't a choice to be made in a vacuum.Transferring a $5,000 credit card balance at an 18% APR to a balance-transfer card with 15 months of 0% interest can save a cardholder $620 in interest over the period. To receive the same $620 in benefits on a 2% cash-back card, one would need to charge $31,000 in purchases. To put it simply, people with credit card debt would be better served looking for lower APRs than cash-back rewards.
2. Mind the minimum redemption
The best rewards are those that can be redeemed quickly and easily. Depending on the program, some cardholders may be forced to wait months before making their first redemption.
Below, I've compiled Fool.com's top choices in cash-back rewards cards, and compared them on the basis of minimum redemptions and required spending to meet the payout threshold. Note the vast disparities in spending required to meet the redemption minimum.
| Credit Card | Rewards Program | Minimum Redemption | Ordinary Spending Required to Redeem |
| --- | --- | --- | --- |
| | 3% on gas, 2% on groceries and wholesale clubs, 1% on all else* | $25.00 | $2,500 |
| | Unlimited 1.5% cash back (5% bonus on redemption) | $50.00 | $3,334 |
| | Unlimited 1.5% cash back | No minimum | No minimum |
| | Unlimited 2% cash back (1% for purchases, plus 1% when balances are paid off) | $25.00 | $1,250 |
| | 1% cash back, 5% in rotating categories | No minimum | No minimum |
Data source: Card companies. *The BankAmericard Cash Rewards card's rewards can be enhanced by up to 75%, depending on the cardholder's banking status.
The importance of a minimum redemption amount depends on how much you spend each month. For those who spend more than $3,334 per month, all of these cards would allow for a monthly redemption. Those who use credit sparingly may have to swipe for months before reaching the minimum redemption amount.
Higher minimum redemptions increase the odds that rewards are left stranded as a cardholder abandons one card to make use of another. All else equal, we prefer cards with a lower minimum redemption threshold.
A few cents here and a dollar there can really add up. Image source: Getty Images.
3. The big money is in the new cardholder bonus
While getting 1% to 2% cash back on every purchase can add up quickly, the big value is in one-time bonuses that card companies use to entice new customers.
Think of the new cardholder bonus period as a period of supercharged rewards. A card that offers $150 in cash back for spending $500 in the first 90 days (Chase Freedom Unlimited) effectively earns at a 30% clip on the first $500 of spending. Add the regular 1.5% rewards rate on top, and the cash-back rewards rate grows to 31.5% on the first $500 of purchases.
| Credit Card | New Cardholder Bonus | Minimum Spending Requirement |
| --- | --- | --- |
| | $100 | $500 on purchases in the first 90 days of account opening |
| | $200 | $1,000 on purchases in the first 90 days of account opening |
| | $150 | $500 on purchases in the first three months of account opening |
| | No bonus | N/A |
| | Unlimited (rewards earned in the first 12 billing cycles are doubled) | No minimum or maximum |
Data source: Card companies.
Use this information to your advantage to consider the break-even period. For example, the Citi Double Cash Card pays at an effective rate of 2%, while Chase Freedom Unlimited earns at a 1.5% rate. While 2% cash back may appear to be better than 1.5% cash back at first glance, this isn't always the case.
Due to the new cardholder bonus, the rewards earned by Citi Double Cash eclipse the Chase Freedom Unlimited only after $30,000 in spending.The math for the breakeven is as follows:
Reaching $30,000 in credit card spending may take just a few months for high earners and spenders. For others, it make take several years. It's usually uneconomical to pay by credit card for most major expenses (mortgage servicers, insurers, and utility companies often charge a convenience fee for card payments), so it's unrealistic for most people to assume that every single dollar spent can be put on a cash-back credit card. A family with $35,000 in annual expenses may only have $10,000 in potential credit card spending each year, for example, as big recurring expenses are paid by check or ACH, while others, including medical bills, are paid with tax-advantaged accounts like health savings accounts.
Seeking perfection can be overwhelming. Realistically, one might need as many as 10 cards to ensure that every dime of their spending earns at the highest possible rate. Rather than obsess about getting an extra 0.25% cash back on every dollar spent, it's best to try to thread the needle to get the most cash-back rewards with one or two cards, but certainly no more than a few. No one needs five pounds of plastic cluttering up their wallet.
5 Simple Tips to Skyrocket Your Credit Score Over 800!Increasing your credit score above 800 will put you in rare company. So rare that only 1 in 9 Americans can claim they're members of this elite club. But contrary to popular belief, racking up a high credit score is a lot easier than you may have imagined following 5 simple, disciplined strategies. You'll find a full rundown of each inside our FREE credit score guide. It's time to put your financial future first and secure a lifetime of savings by increasing your credit score. Simply click hereto claim a copy 5 Simple Tips to Skyrocket Your Credit Score over 800.
Jordan Wathen has no position in any stocks mentioned. The Motley Fool owns shares of and recommends Mastercard. The Motley Fool has a disclosure policy.