RBS to Retrench in Investment Banking, Cut 30,000 Jobs: Report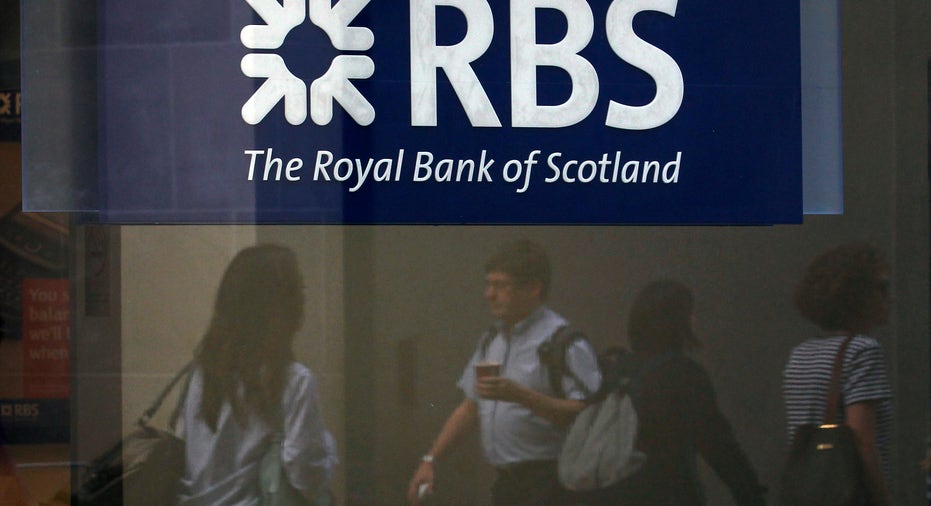 Royal Bank of Scotland (TICKER:RBS) is expected to announce its withdrawal from many investment banking activities as well as much of its international business in a move that is expected to reduce staff numbers by at least 30,000 over the next three to five years, the Financial Times reported on Thursday.
The newspaper said that the restructuring will be a part of a range of cost-cutting measures and disposals adopted by Ross McEwan, the bank's new chief executive who is looking to revive the fortunes of the partly nationalized lender which was the subject of a 45 billion pound ($75 billion) government rescue in 2008. (http://link.reuters.com/hyq96v)
RBS, which is 82 percent owned by the British government, declined to comment on the story.
People familiar with the plans told the financial daily that the bank is expected to refocus on three groups that include retail customers, small businesses and larger companies.
"My aspiration is not to run the world's biggest bank. My aspiration is to run the best bank in the UK - nothing to do with size. A lot of our costs are old costs related to a big global group that we are not any more," McEwan said in a video posted on the RBS website earlier this week.
The FT said that the chief executive of corporate banking Chris Sullivan could move to a different role or step down.
The bank is also expected to appoint a new head of the small and medium enterprise division, the FT reported.
RBS on Wednesday said it had disposed off its structured retail investor products and equity derivatives businesses to France's BNP Paribas <BNPP.PA> to downsize its investment banking operations.
In January, the bank was hit by past misdeeds charges of 3 billion pounds, which is expected to leave it with a 7 billion to 8 billion pound loss for 2013, marking RBS's sixth successive loss-making year since 2008.
RBS has been looking at strengthening its capital position, which has been under strain, through the sale of its U.S.-based Citizens banking business, which accounts for about 14 percent of the group, and an accelerated run-down of loans under a "bad bank".
(Reporting by Aashika Jain in Bangalore; Editing by Eric Walsh)