RBS to Pay $1.1B to Resolve Some of its U.S. Mortgage Claims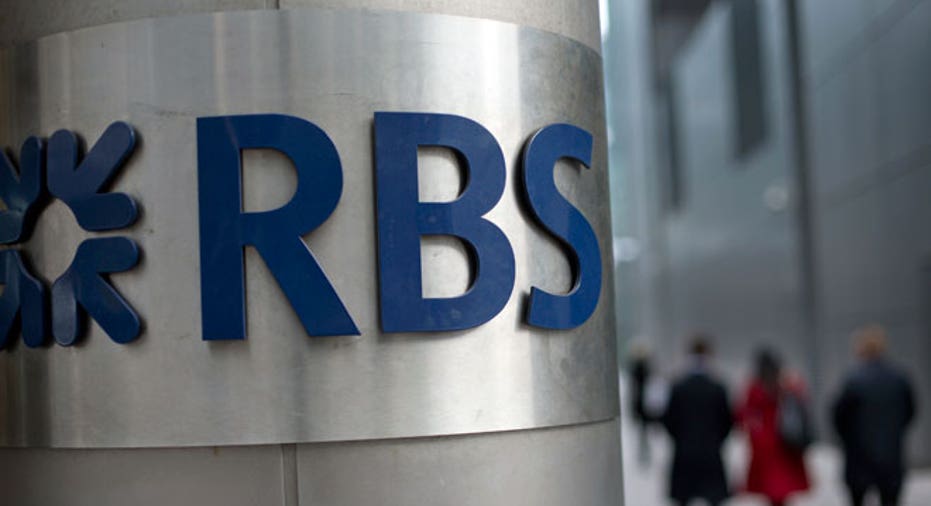 Royal Bank of Scotland Group will pay $1.1 billion to resolve claims that it sold toxic mortgage-backed securities to credit unions that later failed, the U.S. National Credit Union Administration (NCUA) said.
The resolution comes as RBS prepares to settle a number of U.S. cases where it is accused of mis-selling mortgage-backed bonds and brings the U.S. regulator's recoveries against various banks to $4.3 billion over their sales of such securities before the 2008 financial crisis.
NCUA Board Chairman Rick Metsger said the regulator plans to continue "to pursue recoveries against financial firms that we maintain contributed to the corporate crisis."
This case is included in the around $5 billion RBS has set aside to settle historic misconduct charges, including a long-running investigation by the Department of Justice, but some analysts estimate the total claims will be much larger.
The settlement on Tuesday resolves lawsuits filed in federal courts in California and Kansas in the NCUA's role as the liquidating agent for Western Corporate Federal Credit Union and U.S. Central Federal Credit Union.
Under the settlement, RBS does not admit fault, the NCUA said in a statement. The settlement comes on top of a prior deal in 2015 in which RBS agreed to pay $129.6 million to resolve a similar federal lawsuit the NCUA filed in New York.RBS shares were up 1 percent at 176.5 pence at 0722 GMT on Wednesday following the announcement on Tuesday. Gary Greenwood, an analyst a Shore Capital, said the latest settlement is largely provisioned for and will not have a material impact on profit estimates or the bank's capital.
However, he said future settlements with the Department of Justice and the Federal Housing Finance Association could be substantially larger and these disputes will need to be resolved before the bank can resume dividend payments.
RBS in January said it had set aside 3.8 billion pounds ($4.95 billion) to resolve civil lawsuits over mortgage-backed securities, investment products packaged and sold before the U.S. housing meltdown and financial crisis in 2008.
RBS had said that provision did not cover ongoing investigations by the U.S. Justice Department or various state attorneys general.
The bank also faces a multi-billion dollar lawsuit by the U.S. Federal Housing Finance Agency, which has acted as the conservator for mortgage giants Fannie Mae and Freddie Mac since their government takeover in 2008.
An RBS spokesman pointed to comments that RBS CEO Ross McEwan made at a conference in London on Tuesday, in which he said the bank was working toward resolving various mortgage bond claims over the remainder of this year and next.
The NCUA said it continues to litigate against other banks, including Credit Suisse and UBS, over what it says was their sale of faulty mortgage-backed securities to corporate credit unions.
(Additional reporting by Andrew MacAskill in London.; Editing by Bill Rigby and Alexander Smith)