RBS Reveals Internal 'Bad Bank' Plan, 3Q EPS Miss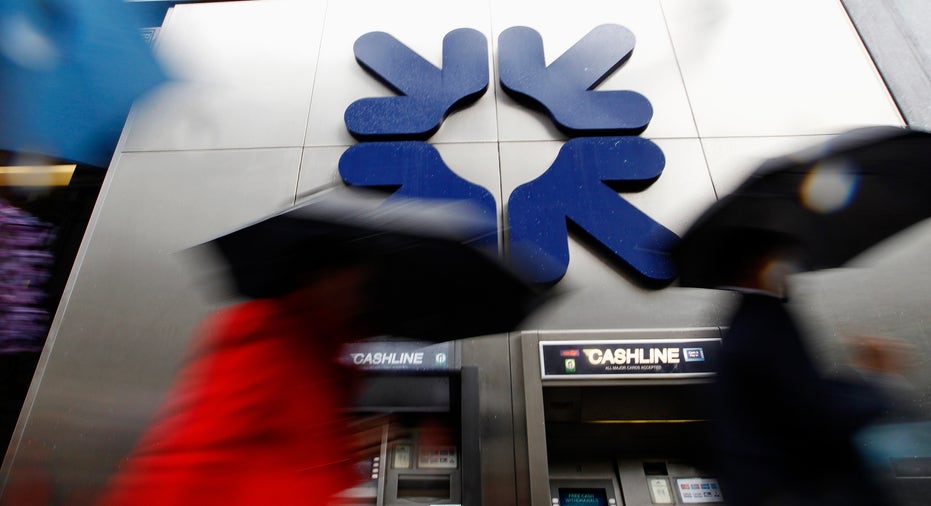 Government-owned Royal Bank of Scotland (NYSE:RBS) reported weaker-than-expected earnings on Friday and announced a number of key strategic moves, including an accelerated exit of its U.S. retail arm and the creation of an internal "bad bank."
Shares of RBS, which is 82% owned by British taxpayers as a result of a massive crisis-era bailout, retreated about 7% on the latest developments.
RBS revealed plans to create an internal bad bank to hold non-core and risky assets instead of an external bad bank. The company plans to wind down the pool of assets within three years and wants to remove 55% to 70% of the assets over the next two years.
"It has become clear that the effort, risk and expense involved in the creation of an external bad bank is not justified," RBS CEO Ross McEwan said in a statement. "This is the right thing to do as we sharpen our focus on our customer businesses, which account for over 90% of our assets."
British officials, some of whom had previously called for a full breakup of RBS, said on Friday that the internal bad bank could make it easier for the government to sell its stake in RBS.
The bank also said it would like to speed up the timeframe of its exit of Citizens Bank by enacting a partial initial public offering next year and then a full divestment by the end of 2016.
Previous reports indicate Canada's TD Bank (NYSE:TD) is exploring a potential bid to acquire Citizens Bank, which analysts believe is worth almost $13 billion. A deal would mark one of the largest in the banking world since the financial crisis.
On the earnings front, RBS reported a third-quarter operating profit of about 438 million pounds, which is well below estimates from analysts for approximately 800 million pounds.
The miss was caused in part by larger-than-expected impairments. RBS reported core operating profits that topped forecasts.
Shares of RBS slumped 6.88% to $10.97 in recent trading Friday morning, trimming their 2013 gain to just 1.5%.