Raven Industries Manufactures Another Solid Quarter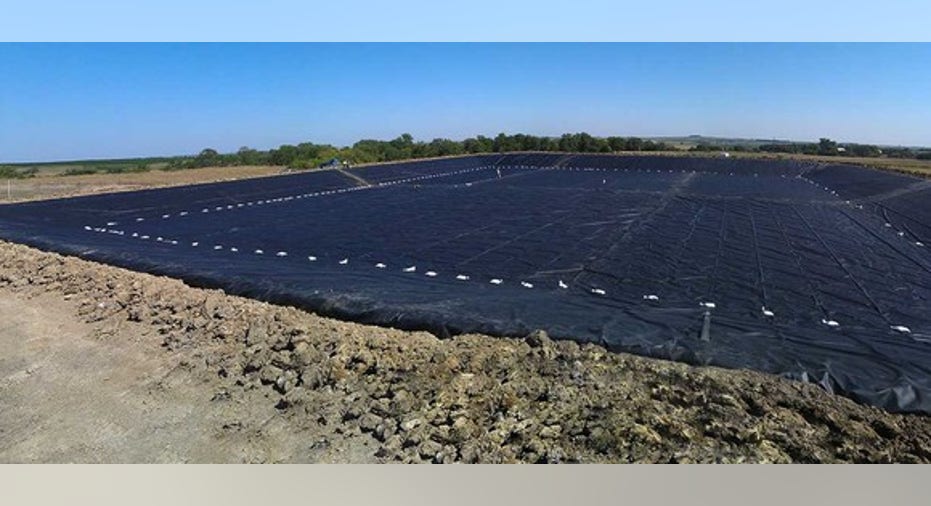 Raven Industries(NASDAQ: RAVN)announced fiscal fourth-quarter 2017 results Monday after the market closed, punctuated by a return to profitability for its Aerostar business and strong revenue growth from both its Applied Technology and Engineered Films segments.
Let's take a closer look at what drove Raven's results as its latest fiscal year came to a close, as well as what investors can expect from the mini-industrial conglomerate looking forward.
IMAGE SOURCE: RAVEN INDUSTRIES.
Raven Industries results: The raw numbers
*For the quarter ended Jan. 31, 2017. Data source: Raven Industries, Inc.
What happened this quarter?
Operating income was $6.3 million, up from $0.6 million in the same year-ago period driven by operating leverage. Operating margin expanded to 9.1%, up from 1.1% in last year's fiscal fourth quarter.
In the Engineered Films division:
Revenue climbed 35.8% year over year, to $34.5 million, driven by a 34% increase in volume (pounds sold) on higher geomembrane, industrial, and construction market sales, partially offset by lower sales to the agriculture market.Segment operating income rose 177.3%, to $5.3 million.
In the Applied Technology division:
Revenue grew 40.4% year over year, to $25.9 million, driven by new product sales, expanded OEM relationships, and higher direct injection system sales. Segment operating income rose 184.3%, to $6.4 million.
In the Aerostar segment:
Revenue fell 2.5%, to $8.8 million, as significantly higher sales of stratospheric balloons to Google for Project Loon were offset by sales of research balloons primarily due to timing of deliveries. Segment operating income was roughly flat from the same year-ago period, at $0.2 million.
What (else) management had to say
According to Raven CEO Dan Rykhus:
Looking forward
With the exception of last quarter -- when Raven got back on track after an internal audit resulted delayed its quarterly filings -- Raven typically doesn't provide specific financial guidance.
But Rykhus did offer a general overview of what to expect in the coming quarters for each of Raven Industries' segments. First, the agriculture market will likely remain weak for the Applied Technology business, so the company will focus on driving market share with new products and its existing strong customer relationships, as well as on continuing to capitalize on demand for its industry-leading direct injection system in the year ahead.
Meanwhile, Raven is seeing an initial rebound from "trough levels" last year for the geomembrane market within its Engineered Films business. Raven also expanded its footprint in Texas with the purchase of a manufacturing facility in Pleasanton. And with the caveat that "volatility risks remain" for the Aerostar business, Raven's smallest division remains poised for improved financial performance thanks to a combination of cost controls implemented last year, strong sales to Google for Project Loon, and a new stratospheric balloon contract.
In the end, there were no big surprises in Raven's report, and the company is rightly pleased as its results arrived roughly in line with expectations. As Raven continues to operate from a position of relative strength, it seems increasingly likely the company will be able to deliver on its ambitious longer-term goals and generate significant shareholder value in the process.
10 stocks we like better than Raven IndustriesWhen investing geniuses David and Tom Gardner have a stock tip, it can pay to listen. After all, the newsletter they have run for over a decade, Motley Fool Stock Advisor, has tripled the market.*
David and Tom just revealed what they believe are the 10 best stocks for investors to buy right now... and Raven Industries wasn't one of them! That's right -- they think these 10 stocks are even better buys.
Click here to learn about these picks!
*Stock Advisor returns as of February 6, 2017
Steve Symington has no position in any stocks mentioned. The Motley Fool recommends Raven Industries. The Motley Fool has a disclosure policy.