Rate-Hike Talk Sends Gold to Three-Week Low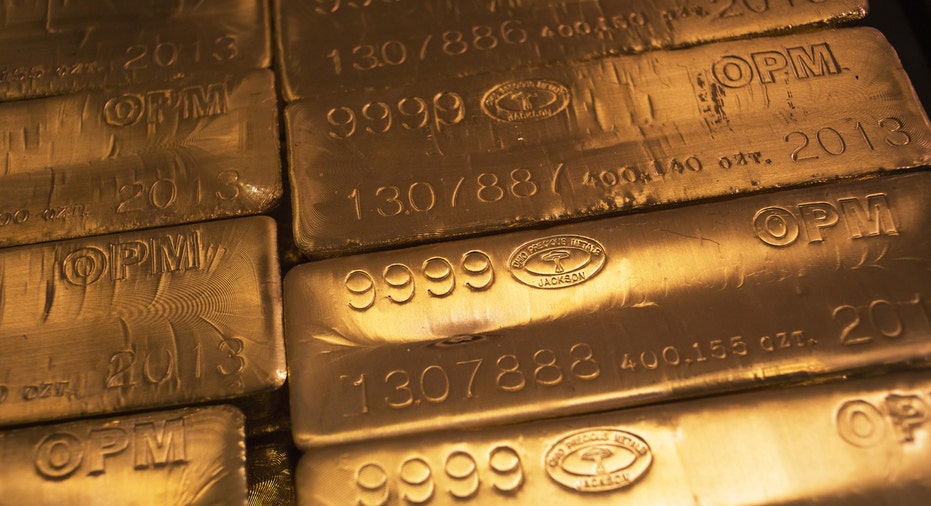 Gold fell on Thursday, hitting its lowest level in three weeks after the Federal Reserve hinted at a possible U.S. interest rate rise in December.
Spot gold, stronger initially due to a retreat in the dollar, fell 0.5 percent to its lowest since Oct. 9 at $1,150.45 an ounce. It was down 0.3 percent at $1,152.50 by 1426 GMT, having slid 1 percent in the previous session.
U.S. gold futures were down 2 percent at $1,153.70 an ounce.
"The consensus was for the first rate hike to occur in early 2016, so certainly yesterday's statement was read as hawkish compared to expectations," Capital Economics analyst Simona Gambarini said.
The Fed kept interest rates unchanged on Wednesday, as expected, but in a direct reference to its next policy meeting it put a December increase firmly in play.
The U.S. central bank said that raising rates at its next meeting would depend on progress on employment and inflation, omitting any reference to global developments affecting economic activity.
In recent weeks investors had bet that the Fed would delay its first rate hike in nearly a decade until next year because of weakness in the global economy and its impact on the United States. The divergent monetary policies of China, Japan and the euro zone, still on the monetary expansion path, were also seen as a possible concern for U.S. policymakers.
"Fears about a collapse in China's economy have faded a little in recent weeks and U.S. stock markets have now largely recovered the losses sustained during the slump in late August," Gambarini said.
The surprisingly hawkish tone of Fed chair Janet Yellen sent the dollar soaring to a two-month high.
Rate futures traders boosted bets that the Fed would raise rates at its next meeting on Dec 15-16.
Investors will now be closely monitoring U.S. data to gauge the strength of the economy and how it could affect Fed policy.
Data on Thursday showed U.S. economic growth braked sharply in the third quarter as businesses cut back on restocking warehouses to work off an inventory glut, but solid domestic demand could encourage the the Fed to raise rates in December.
Holdings in SPDR Gold Trust, the world's largest gold-backed exchange-traded fund, fell 0.17 percent to 694.34 tonnes on Wednesday.
Industrial metals also fell on Thursday, with platinum down 0.7 percent at $991.20 an ounce and palladium falling 1.4 percent to $668.55. Silver dropped 1.4 percent to $15.70. (Additional reporting by Jan Harvey in London and A. Ananthalakshmi in Singapore; Editing by Jason Neely and David Goodman)