Ralph Lauren Turnaround Hits Snag as CEO Departs After Clash with Founder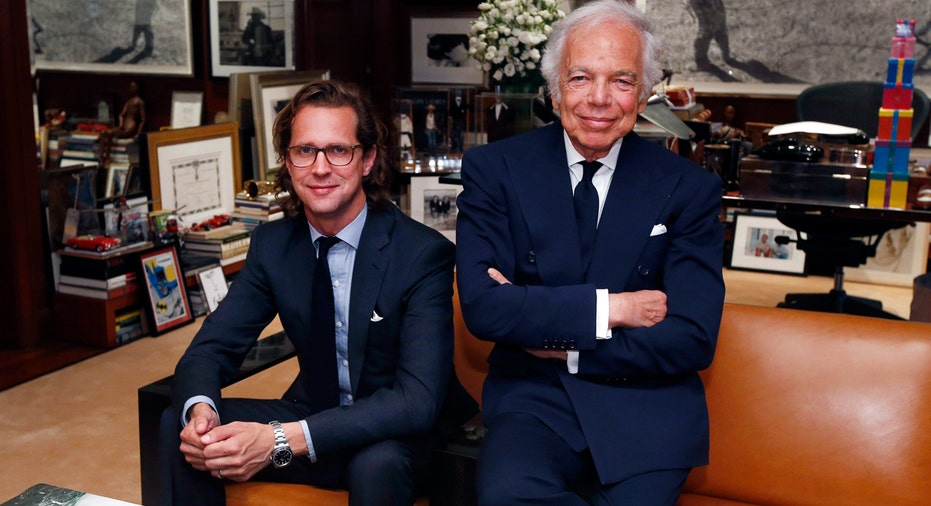 There's more tumult in the troubled retail sector on Thursday, as Ralph Lauren (NYSE:RL) announced a C-suite shakeup stemming from a clash with the company's founder.
The high-end American apparel brand announced CEO Stefan Larsson will leave the company on May 1, and an executive search for a new leader is underway. Larsson said on a conference call following the news his decision to exit the retailer was a result of differences of opinions on how to move the company forward, though he and founder and board chairman Ralph Lauren share a mutual "deep respect" and "love" for the brand's DNA.
"It came down to views on how to evolve customer-facing parts of the company. It came down to a decision related to how to evolve those areas of product, marketing, shopping experience…we worked hard to find common ground, and we didn't," Larsson said.
Larsson joined Ralph Lauren in October 2015 after serving as global president of Gap's (NYSE:GPS) Old Navy brand, where he helped lead three-straight years of profitable growth. Before that he spent 15 years at fast-fashion retailer H&M. During his 14 months at the helm of Ralph Lauren, he helped construct the company's Way Forward Plan aimed at turning around struggling sales and profits by overhauling its product, marketing and consumer shopping experiences.
"After many conversations with one another, and our board of directors, we have agreed to part ways. I am grateful for what Stefan has contributed during his time with us, setting us in the right direction with the Way Forward Plan," Lauren said in a statement.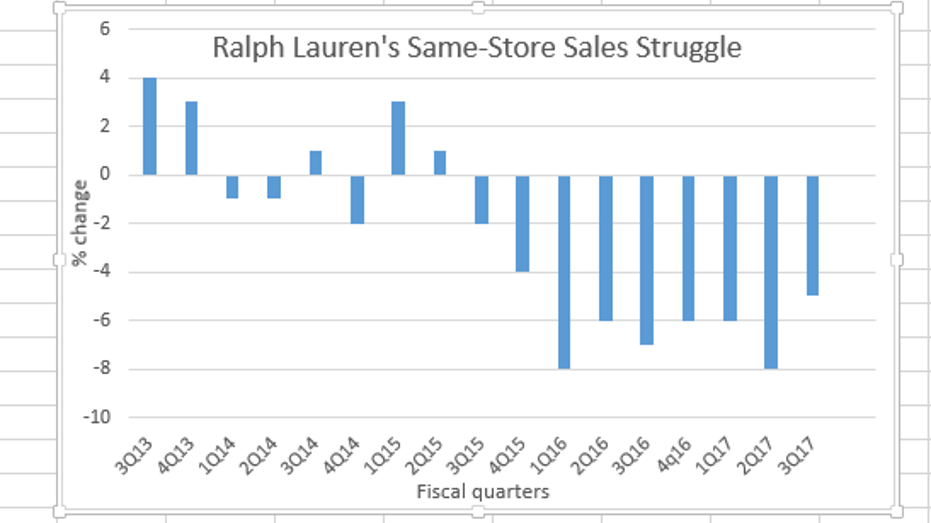 As Larsson transitions out of his post, Chief Financial Officer Jane Nielsen will spearhead continued execution of the company's turnaround plan.
News of Larsson's departure Thursday sent Ralph Lauren shares plunging more than 10% to around $77.90, the latest blow to its share price which has seen a more than 24% decline over the last year. CFRA Research cut its 12-month price target for Ralph Lauren to $78 as it sees "uncertainties" about the execution of the restructuring plan as its relatively new CEO exits.
Alongside details of the executive shakeup, Ralph Lauren also released third-quarter operating performance that beat Wall Street expectations. Revenues, which declined 12% from the year ago period, came in at $1.71 billion alongside earnings per share of $1.86. Analysts had been looking for profits of $1.64 a share on sales of $1.70 billion.
The company said sales at stores open at least 12 months declined 5% in the all-important holiday quarter, thanks to challenging in-store foot traffic and transaction sizes. Meanwhile, revenue from its wholesale business plunged 26% during the quarter after the company adjusted down the lead times for merchandise requirements of its wholesale partners. Ralph Lauren said the change, part of the Way Forward Plan, is aimed at better aligning it shipments with underlying demand in an effort to reduce excess inventory and increase quality sales.