Qualcomm Inc.'s New Headache: Xiaomi's First-Party Chips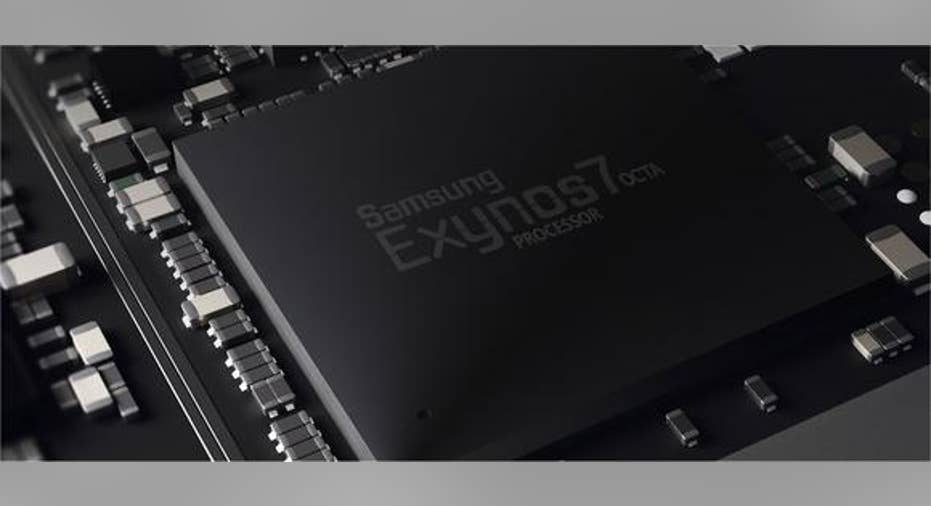 Chinese smartphone maker Xiaomi could soon unveil its own ARM -licensed mobile chips, according to a recent report in The Korea Times . The report, which cites industry insiders, claims that the new "Rifle" chipset could replace Qualcomm SoCs in lower-end and mid-range devices later this year. The chipset will reportedly be an accelerated processing unit, or APU, which combines a CPU, GPU, DSP, and on-board RAM -- reducing the need for additional third-party components.
Xiaomi's Mi 5. Image source: Xiaomi.
If this is true, Xiaomi will join smartphone makers Apple, Samsung, and Huawei in producing its own custom ARM chips. Doing so would tighten up the company's supply chain, boost margins, and give it a potential edge against competitors that are using Qualcomm or MediaTekchipsets. But that move would be bad news for Qualcomm, which has ceded market share to those in-house chipmakers, as well as challengers like MediaTek.
Why is Xiaomi doing this?Xiaomi finished 2015 with a 4.6% share of the global smartphone market, according to IDC, making it the fifth largest smartphone maker in the world. Samsung, which led the market with a 21.4% share, still uses Qualcomm chips across most of its devices, although it too installed its own Exynos processors in several flagship devices.
Xiaomi is expected to adopt the opposite approach by installing Rifle chips in cheaper devices while keeping Qualcomm's Snapdragon chips in its higher-end devices. Xiaomi likely believes that reducing costs with in-house silicon will enable it to sell cheaper devices than competing OEMs which are matching or undercutting its prices. Huawei's own Kirin SoCs, for example, make it easier for the company to sell slightly cheaper devices than Xiaomi.
Rivals like Huaweiare taking market share from Xiaomi. Last year Xiaomi's smartphone shipments rose just 15% to 70 million, missing its previously revised target of 31% growth. Huawei's smartphone shipments, by comparison, surged 44% to 108 million units in 2015. Therefore, it makes sense for Xiaomi to mimic Huawei's first-party silicon strategy.
Qualcomm betrayed?Xiaomi's decision to manufacture its own ARM chips might have taken Qualcomm by surprise; after all, Qualcomm was an early investor in Xiaomi, and Xiaomi signed a new patent licensing agreementwith Qualcomm last December. However, Qualcomm's patent licensing (QTL) and chipmaking (QCT) arms are separate businesses. Xiaomi's agreement with the QTL side, and Qualcomm Ventures' unknown stake in the company, don't restrict it from making its own ARM chipsets.
Xiaomi's decision could deal another blow to Qualcomm's long-suffering QCT business, which posted a 19% year-over-year revenue drop and 77% decline in operating profits last quarter. Qualcomm claims that new mobile design wins for its Snapdragon chips, content share gain in smartphones, and SoCs for drones, cars, and connected cameras will boost QCT sales. But those gains probably can't offset the loss of a major customer like Xiaomi.
Another threat is that Samsung, Xiaomi, and Huawei could sell their custom ARM chips to smaller OEMs. This hasn't happened on a widespread scale yet, but Samsung's Exynos processors already power some other third-party devices, like Meizu's higher-end phones. If these smartphone makers start selling their chips to additional OEMs, they could end up competing against Qualcomm, MediaTek, and other mobile chipmakers. Recent reports, which claim that Huawei's Kirin 950 and Samsung's Exynos 8890 deliver "comparable" performance to the Snapdragon 820, indicate that Qualcomm shouldn't ignore these first-party chipmakers.
Samsung's Exynos 7 Octa processor. Image source: Meizu.
Should Qualcomm investors worry?This all sounds grim for Qualcomm, but investors shouldn't panic yet. First and foremost, the report hasn't been confirmed by Xiaomi yet. Second, it's unlikely that Xiaomi will suddenly install the "Rifle" chipset across all its phones. Instead, it will likely test it out in a few devices first, which means that the overall impact to Qualcomm's Snapdragon sales will likely be minimal for now.
Nonetheless, the rise of first-party SoCs represents yet another fundamental problem, along with OEM revolts against licensing fees and regulatory probes, which Qualcomm hasn't adequately addressed. As I mentioned in a previous article, Qualcomm stock remains supported by its low valuation, high dividend, and aggressive buybacks, but its upside potential will remain limited unless it can solve these disruptive problems.
The article Qualcomm Inc.'s New Headache: Xiaomi's First-Party Chips originally appeared on Fool.com.
Leo Sun owns shares of Qualcomm. The Motley Fool owns shares of and recommends Apple and Qualcomm. Try any of our Foolish newsletter services free for 30 days. We Fools may not all hold the same opinions, but we all believe that considering a diverse range of insights makes us better investors. The Motley Fool has a disclosure policy.
Copyright 1995 - 2016 The Motley Fool, LLC. All rights reserved. The Motley Fool has a disclosure policy.