Qatar Airways wants 10% stake in American Airlines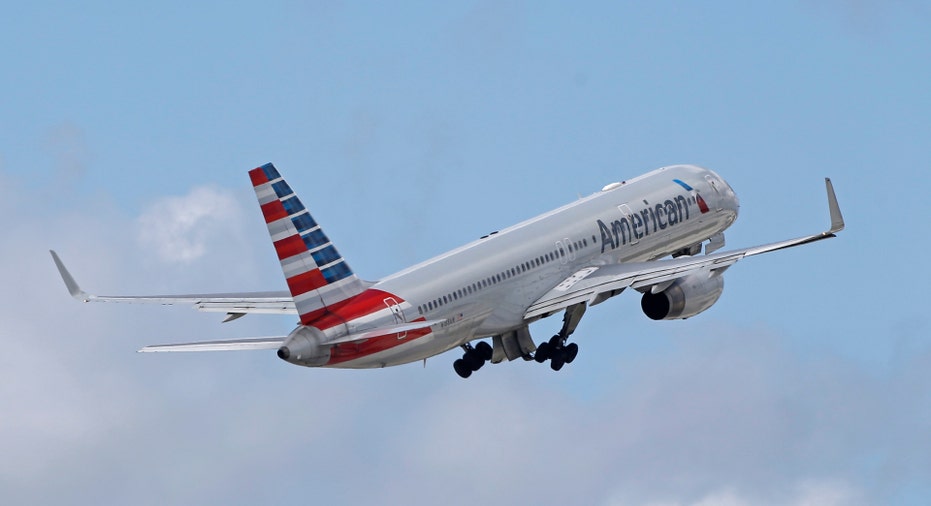 American Airlines (AAL) on Thursday said it received a notice from Qatar Airways about its intent to make an $808 million investment, or 10% stake, in the U.S. company.
American said in a regulatory filing it did not solicit the investment and that such an action would not change the composition of the company's board, governance, management or strategic direction. What's more, the Fort Worth, Texas-based airline said it prohibits any person or company from buying 4.75% or more of its outstanding shares without advance board approval to a written request.
In a statement, Qatar Airways said it had no intent to get involved with American's management, operations, or governance.
"Qatar Airways has long considered American Airlines to be a good oneworld Alliance partner and looks forward to continuing this relationship," the statement read.
Qatar Airways added its investment in the company will not exceed 4.75% without consent from American Airlines' board.
American said it did not receive such a request, but will respond to Qatar Airlines' notice in accordance with the Hart-Scott Rodino (HSR) Act, which is required for an acquisition of more than $81 million.
Its CEO Doug Parker said he was "not happy" about the prospect and found the approach "puzzling and strange," according to The Wall Street Journal.
Such a purchase is also subject to review by the Antitrust Division of the U.S. Justice Department.
Some analysts see the potential investment as a catalyst to raise their targets on American's shares.
"They're [Qatar Airways] going to be buying [shares] on the open market. That's going to put some upward pressure on the shares," Jim Corridore, equity analyst at CFRA, told FOX Business, adding that the recent decline in oil and good summer pricing for airlines also contributed.
Furthermore, Corridore upgraded his view on the airline's shares to "strong buy" from a "buy," and elevated his 12-month price target by $13 to $65 per share.
Shares of American Airlines rose more than 1% in recent action to $48.99.
Qatar Airways' announcement comes as the air carrier faces obstruction among its Arab neighbors in the Gulf region. Saudi Arabia, Bahrain and the United Arab Emirates have cut diplomatic ties with the airline's home country, Qatar, including halting air traffic.
The company's CEO Akbar Al Baker said Monday the blockade on the country would "leave a lasting wound," according to The Associated Press. Baker added that he believes the Trump administration would intervene "to make sure that this blockade is lifted soonest and that life in our region comes back to normal, especially since he knows that we are part of his alliance against terrorism and that we are a major player in his strategy in the region."
While the White House has not officially commented on the airline's issue, it released a statement earlier this month regarding President Trump's phone call with Sheikh Tameem bin Hamad Al Thani, the emir of Qatar.
"The president offered to help the parties resolve their differences, including through a meeting at the White House if necessary," it said.