Qatar Airways reverses decision to buy into American Airlines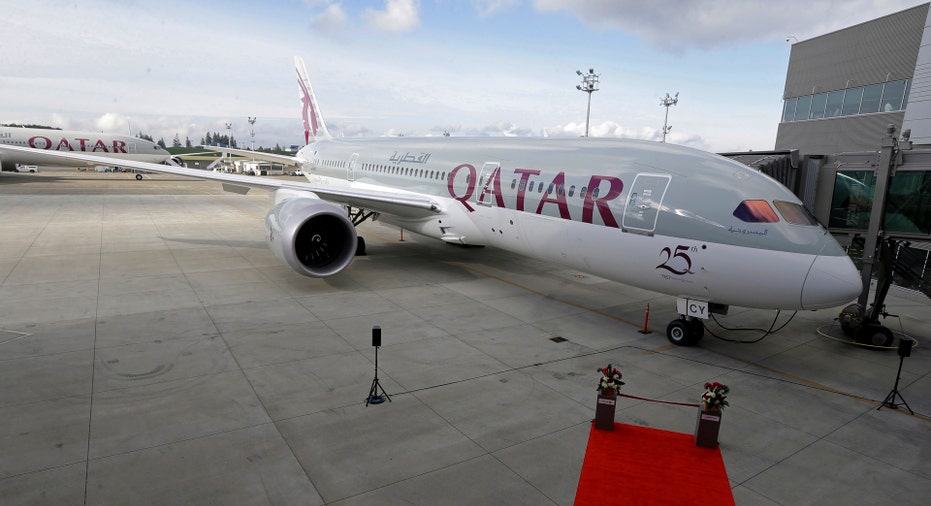 Qatar Airways will not proceed with its proposed financial investment in American Airlines Group Inc, reversing an earlier decision to build a stake of up to 4.75 percent in the U.S. carrier.
"Further review of the proposed financial investment, taking into account the latest public disclosure of American Airlines, has demonstrated that the investment no longer meets our objectives," the state-owned Qatar Airways said in a statement.
"Qatar Airways will continue to investigate alternative investment opportunities in the United States of America and elsewhere that do meet our objectives."
Qatar Airways' proposal to buy into American was met with suspicion by critics at a time when Qatar is embroiled in the region's worst diplomatic crisis in years and is locked in an airspace rights row with three other Gulf states.
At the same time, legacy carriers in the U.S. have for years charged that their Gulf rivals, including Qatar, have received billions of dollars of unfair state subsidies, allegations the Gulf carriers deny.
When news broke of Qatar's intentions, American Airlines slammed the move, accusing the Middle Eastern carrier of receiving "illegal" state subsidies.
In response to the proposed investment, American said it was canceling its code-share agreements with Qatar Airways and Gulf rival Etihad Airways.
American, along with U.S. competitors Delta Air Lines and United Airlines, have pressed the U.S. government to curb U.S. flights by Qatar Airways, Emirates and Etihad Airways.
(Reporting by Alana Wise; Editing by Franklin Paul and Chris Reese)