Q&A on next steps for GOP in Congress' immigration fight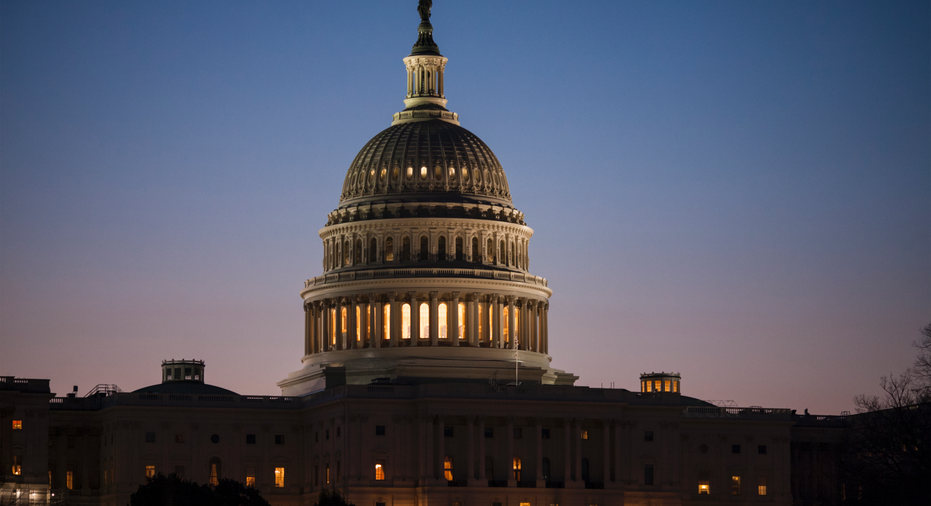 The Republican effort to push broad, election-year immigration legislation through Congress has collapsed, but their ordeal over the politically searing issue is far from finished.
The government still holds more than 2,000 children taken from their detained migrant families, an exasperating public relations nightmare for many in the GOP. Nearly 700,000 young immigrants don't know if the courts will uphold President Donald Trump's attempt to terminate the program that protects them from deportation. And Trump still doesn't have the money he wants to erect his border wall with Mexico, vexing conservatives.
Many Republicans fear heading into the elections with those issues in limbo, especially the separated children, but the party is divided. While politics or court decisions may pressure lawmakers to try acting before November, Republican leaders want to avoid fractious battles that distract voters from their preferred campaign sales pitch: the solid economy.
A look at the path ahead on an issue that's defied congressional solutions for decades:
WHY CAN'T REPUBLICANS JUST BLAME DEMOCRATS?
They're trying that. It's true that when the House killed two GOP immigration bills in recent days, Democrats voted unanimously against them. It's also accurate that Democrats have enough votes in the narrowly divided Senate to kill any measure they oppose and helped sink a hard-right immigration plan in February backed by Trump.
But Republicans control Congress and the White House, and many concede that voters would fault them for inaction.
"Ultimately we're going to be held accountable on whether or not we solve this," said Rep. Jeff Denham, R-Calif., a moderate who helped force GOP leaders to stage this month's failed immigration votes.
__
SHOULDN'T IT BE EASY TO AGREE TO KEEP CHILDREN WITH THEIR PARENTS?
There's plenty of motivation for both parties to want to reunite children with adults being held for entering the U.S. without authorization. Many say they'll address it this summer. But immigration is never easy for Congress, particularly as elections approach.
Republicans are working on legislation erasing a federal court settlement that bars the government from detaining migrant children for more than 20 days. Because of the administration's "zero tolerance" policy of aggressively prosecuting people caught entering the country illegally, that deadline has produced more separations as more parents are held. Republicans are also considering more detention facilities and immigration judges.
__
WHAT ABOUT DEMOCRATS?
Democrats and some moderate Republicans say ending the 20-day limit would keep families united at the unacceptable price of confining them together with no time limit. "Keeping families locked up indefinitely isn't a solution either," said Rep. David Valadao, R-Calif., another moderate.
Democrats favor simply barring the government from taking children from adults. When the 20-day limit for holding children expires, that means the entire family would be released under some supervision, perhaps ankle bracelets, and required to report for court dates. Republicans deride that as "catch and release" and ineffective.
Bipartisan Senate talks are underway, but no compromise has emerged in either chamber.
A federal judge in San Diego has ordered the administration to reunite families within a month. Lawmakers view that as a temporary solution and want to vote on the subject to showcase that they're taking action.
__
DIDN'T TRUMP'S EXECUTIVE ORDER SOLVE THE PROBLEM?
Trump has ordered the government to abandon his own policy of separating families.
But around 2,000 children already wrested from their parents remain in custody. A lawsuit in Seattle by 17 states, aimed at forcing the administration to reunite the families, challenges the order as insufficient and unfair.
And the court-mandated 20-day limit on detaining children remains in effect. With Trump still adamant about prosecuting aliens caught entering the U.S. and limited space for holding families, it's unclear how the administration will abide by that 20-day limit.
__
WHAT HAPPENED TO HELPING 'DREAMERS'?
Still gridlocked.
Trump has tried ending the Deferred Action for Childhood Arrivals program, or DACA, which has temporarily let nearly 700,000 young "Dreamer" immigrants brought here as children stay in the U.S. It's a crucial issue for Republicans from competitive districts with suburban moderates or many Hispanic voters — seats the party must defend to retain its House majority.
Federal courts in New York and California have ordered Trump to continue DACA. But several states have sued to shut it down. If a federal judge in Texas rules in their favor — as many expect in July— that could speed the issue to the Supreme Court for a final decision.
If the justices nullify DACA before the election, Democrats and GOP moderates like Denham, Valadao and Rep. Carlos Curbelo, R- Fla., would likely renew their clamor to offer Dreamers a chance for citizenship. Conservatives reject that as amnesty, and the chances for congressional action are dim.
"This sort of failure to act increases the challenge for incumbents" in competitive Republican districts, said GOP pollster Whit Ayres.
__
WILL TRUMP GET HIS $25 BILLION TO BUILD THE WALL?
Congress will need to revisit that this fall when spending bills will be due to keep the government open past Sept. 30. Trump has suggested he'd "have no choice" but to force a shutdown over the wall, but Democrats and many Republicans oppose that spending.
Congressional GOP leaders would be aghast to see the Republican-run government shut down at the climax of the election campaign. Democrats will have plenty of leverage to resist, leaving that battle's outcome to the impetuous Trump.