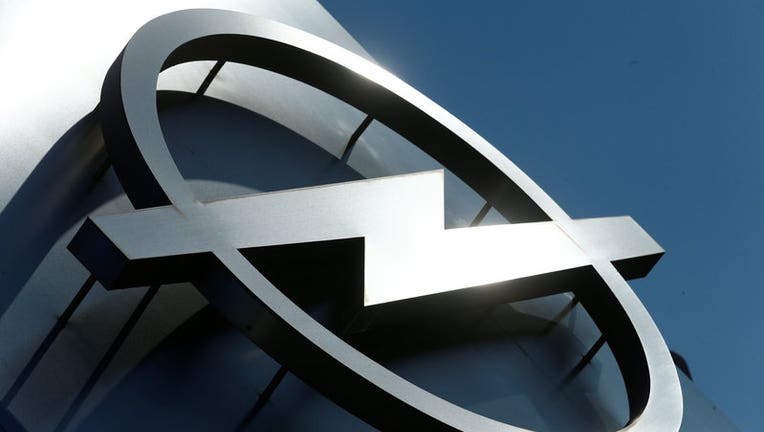 PSA Group and General Motors hope to announce the French carmaker's acquisition of Opel within days after narrowing differences on pension liabilities at GM's European division and other issues, sources told Reuters on Thursday.
Talks are progressing well ahead of a PSA board meeting to be held before the tie-up can be unveiled, people close to the discussions said, adding the deal could be announced as soon as Monday, the eve of the Geneva car show.
The talks are not concluded, the people cautioned, and there is still no guarantee a definitive deal can be reached, or that the PSA board will approve it.
"Things are advancing as they should," said one source close to PSA. "There's a sense of confidence now."
Spokespeople for PSA and Opel declined to comment.
The two carmakers, which already share some technology and production in an existing European alliance, confirmed last month they were negotiating an outright acquisition of Opel and its British Vauxhall brand by Paris-based PSA, sparking widespread concern over possible job cuts.
The first models jointly developed under their five year-old partnership will be on display at the Geneva show, which opens to the press on Tuesday.
PSA Chief Executive Carlos Tavares said last week a full acquisition of Opel offered an "opportunity to create a European car champion" and quickly exceed 5 million annual vehicle sales. The French carmaker also expects savings of up to 2 billion euros ($2.1 billion) from the tie-up, sources have said.
Difficulties soon emerged, however, over the future of a near-$10 billion Opel pensions deficit and demands by GM that the brand be barred from competing overseas under PSA ownership against its own Chevrolet lineup.
Analysts including Alexis Albert at Barclays put GM's European pensions deficit between $8 billion and $10 billion, with Opel's German operations accounting for the lion's share and the British Vauxhall unit for $1.1 billion.
The talks appeared to reach an impasse this week as GM demanded restrictions on Opel sales in China in return for covering part of the pensions hole, people with knowledge of the matter said. GM had also sought to limit its pensions contribution to $1-2 billion, one said.
PSA signaled to GM that it could not do a deal in which it shouldered the bulk of the pensions deficit, several sources said. GM boss Mary Barra publicly sounded a circumspect note when asked about an Opel sale on Tuesday.
"We've done a lot to improve the business but we're exploring opportunities to see if we can accelerate that even more because scale does matter in this business," Barra told reporters.
The carmakers have since narrowed the gap on pensions and the so-called "non-compete" agreements sought by GM, the people said, although it remains unclear how or whether they have been resolved. "We are making progress every day," said another Paris-based source.
In his public comments on Feb. 23, CEO Tavares said he saw export potential for the Opel brand under PSA ownership. However, much of the existing Opel lineup would remain dependent for years on technology and parts shared with other GM brands.
Detroit-based GM has been pressing for a deal barring those legacy Opel models from markets including China, Russia and Latin America, sources have said.
Tavares also told his board that PSA would rapidly redevelop the core Opel lineup with its own technologies to achieve swift cost savings, sources told Reuters last week.
($1 = 0.9517 euros)
(Additional reporting by Pamela Barbaglia in London, Matthieu Protard in Paris and Arno Schuetze in Frankfurt; Editing by Mark Potter)