Proxy War Averted: Mondelez Adds Activist Nelson Peltz to Board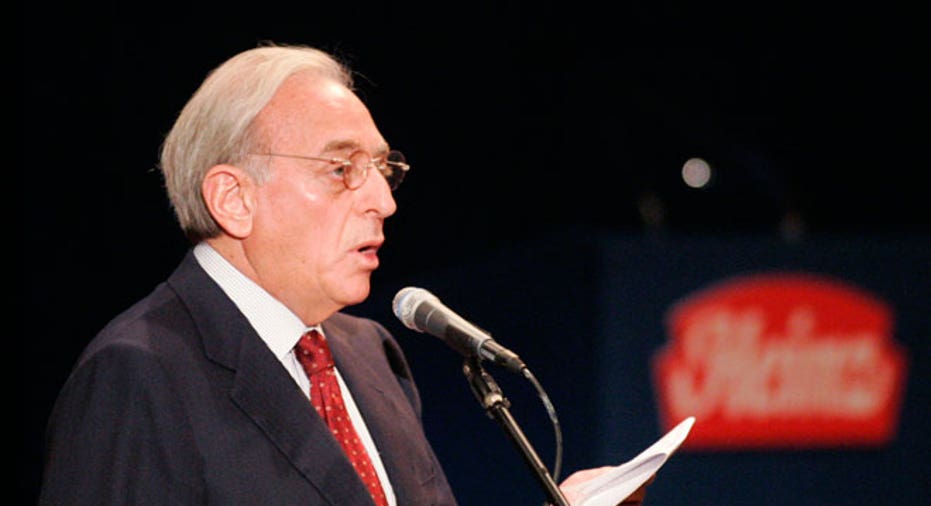 Avoiding a potential proxy fight, global food giant Mondelez International (NASDAQ:MDLZ) announced a deal on Tuesday to add activist investor Nelson Peltz to its board of directors.
The agreement comes as reports indicate Peltz, the billionaire founder of Trian Fund Management, was weighing a proxy fight as part of his efforts to boost Mondelez's profit margins.
Peltz also signaled a willingness to abandon his efforts to get PepsiCo (NYSE:PEP) and Mondelez to merge. Peltz is a major shareholder of PepsiCo.
"Given that Pepsi's not interested in Plan A, we are encouraging them to pursue Plan B," a Trian spokesperson said in an emailed statement.
Plan B calls for PepsiCo to separate its snacks and beverages business in an effort to focus management and investor attention on the snacks business. Trian believes such a move would lead to about $136 to $144 of implied value per share by the end of 2015.
With the addition of Peltz, the size of Mondelez's board expands to 12 members, including 11 who are independent. Peltz, whose Trian owns more than 46 million shares of Mondelez, will also stand for election at the company's 2014 annual meeting.
"Irene Rosenfeld is a CEO who has created substantial value for shareholders over the course of her career," Peltz said in a statement. "I look forward to working closely and constructively with Irene, the board and management team toward our shared goals of driving growth, improving margins and increasing value for all shareholders."
Mondelez, which owns Cadbury, Oreo and Nabisco, was spun off from North American grocery company Kraft Foods (NASDAQ:KRFT) in 2012.
"We respect his more than 40 years of business and investment experience as well as his expertise helping consumer products companies leverage their brands and improve operating and financial performance. We welcome his input as we deliver superior shareholder returns," Rosenfeld said.
Peltz has roles on several other corporate boards, including as non-executive chairman of Wendy's (NASDAQ:WEN) and as a director at both Legg Mason (NYSE:LM) and Ingersoll-Rand (NYSE:IR).
Shares of Mondelez fell 2.61% to $34.23 Tuesday morning, leaving them almost 3% in the red on the year.