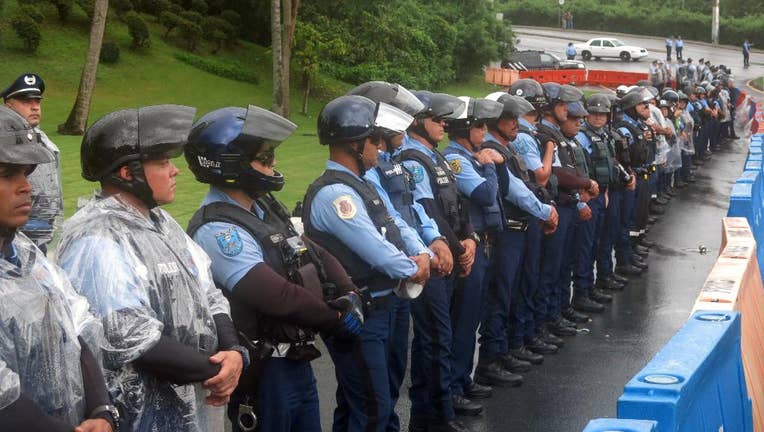 Dozens of Puerto Ricans have clashed with police while protesting a federal control board that is meeting for the first time in the U.S. territory after taking control of the island's finances.
About 500 police officers were deployed Friday in anticipation of protests outside the meeting at a swanky resort in the northeast community of Fajardo, a one-hour drive from the capital of San Juan. But the protest in Fajardo itself was small and peaceful, while a clash came in San Juan, where demonstrators pushed into the board president's empty office.
The meeting in Fajardo was closed to the public, unlike two previous ones in New York.
The gathering focuses on a proposed fiscal plan that critics say won't allow negotiations with creditors hit with multimillion-dollar defaults.