Prosecutor: Pharmacist in meningitis case gambled with lives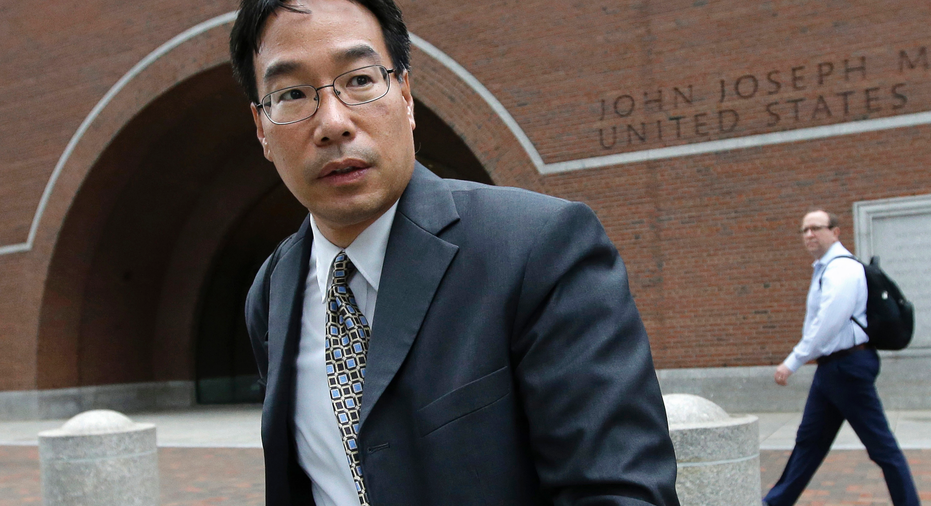 A pharmacist charged with murder in a meningitis outbreak that killed 76 people knew that mold and other bacteria were growing inside the filthy production rooms and that drugs shipped to customers were not sterile, but chose to do nothing, a federal prosecutor told jurors Friday.
Glenn Chin, the supervisory pharmacist at the now-closed New England Compounding Center in Framingham, ignored warning signs that his production methods were unsafe and decided instead to gamble with patients' lives, Assistant U.S. Attorney Amanda Strachan said during closing arguments.
"This was a crisis of epic proportions, and it was looming ... and Glenn Chin just didn't care," Strachan said.
Chin, who ran the clean rooms where the drugs were made, is charged with second-degree murder under federal racketeering law, mail fraud and other crimes. He is charged in the deaths of 25 people in Florida, Indiana, Maryland, Michigan, North Carolina, Tennessee and Virginia and faces up to life in prison if convicted.
Jurors are expected to begin deliberating on Monday.
The 2012 outbreak of fungal meningitis and other infections was blamed on contaminated injections of medical steroids, given mostly to people with back pain.
More than 700 people in 20 states were sickened in what's considered the worst public health crisis in recent U.S. history. The Centers for Disease Control and Prevention put the death toll at 64 in 2013. Federal officials identified additional victims in their investigation, raising the total number of deaths to 76.
The outbreak sparked calls for increased regulation of compounding pharmacies, which differ from ordinary drugstores in that they custom-mix medications and supply them directly to hospitals and doctors. After the outbreak, Congress increased federal oversight of compounding pharmacies.
Chin, who was wearing a dark suit, looked ahead and showed no emotion as the prosecutor read the names of the 25 people he's accused of killing. Prosecutors say Chin failed to properly sterilize the drugs, instructed staff to use expired ingredients and shipped injections before they were tested.
Chin's attorneys say the pharmacist is not responsible for the deaths, arguing that prosecutors failed to provide any evidence showing he caused the drugs to become contaminated.
"These 25 people were not murdered. Glenn Chin is not a murderer," attorney Stephen Weymouth told jurors. "This is a horribly tragic death case, but it is not a murder case."
Chin is pointing the finger at the pharmacy's co-founder, Barry Cadden, who was sentenced in June to nine years in prison after being convicted of conspiracy and fraud charges but acquitted of second-degree murder.
Cadden hired unqualified staff and ordered employees to cut corners to increase production, Chin's attorney said. Chin was a salaried employee and had no incentive to boost profits, Weymouth said.
When Cadden hired Chin in 2004, Chin had no experience in compounded drugs or sterilization and learned everything from Cadden, whom he trusted, Weymouth said. Cadden hired Chin and others because he knew they would do "anything and everything" Cadden told them to do, Weymouth said.
But Cadden's guilt doesn't make Chin innocent, Strachan said. People who carry out crimes at the behest of their bosses are just as guilty, she said.
"We have never said that Chin or Cadden did this alone," Strachan said.
She read an email that Cadden sent to Chin months before federal officials began investigating the outbreak in which Cadden expressed concerns about the pharmacist's production methods, saying, "We are way too big to cut any corners."
"This is a disaster waiting to happen," Cadden wrote. "People can die."
___
Follow Alanna Durkin Richer at http://twitter.com/aedurkinricher. Read more of her work at http://bit.ly/2hIhzDb