Producer Prices Rise on Gasoline; Underlying Inflation Weak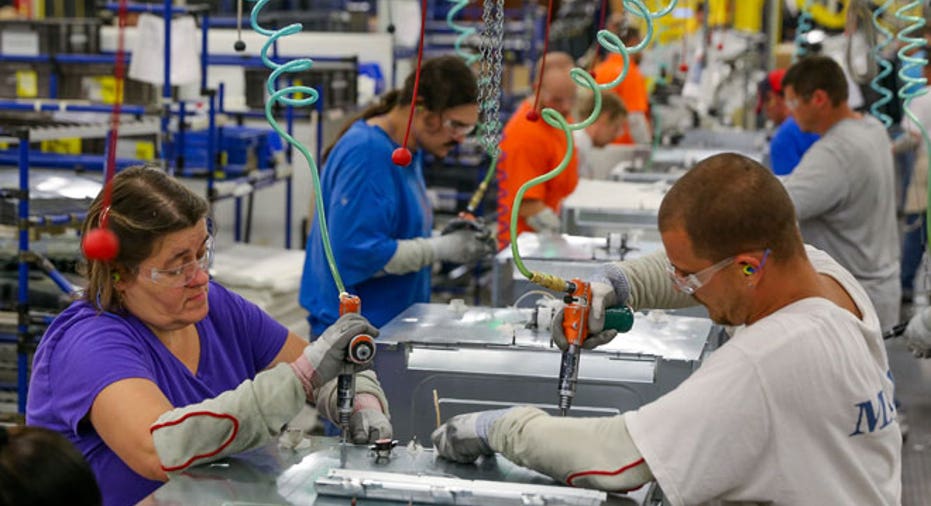 U.S. producer prices rose for a second straight month in May as the cost of energy products and services increased, but the lingering effects of a strong dollar and lower energy prices will likely keep inflation tame for a while.
The Labor Department said on Wednesday its producer price index for final demand increased 0.4 percent last month after rising 0.2 percent in April. In the 12 months through May, the PPI slipped 0.1 percent after being unchanged in April.
Economists polled by Reuters had forecast the PPI gaining 0.3 percent last month and slipping 0.1 percent from a year ago.
A surge in the dollar and the plunge in oil prices between June 2014 and December 2015 have dampened price pressures, keeping inflation below the Federal Reserve's 2 percent target.
Although the dollar has dropped 1.5 percent against the currencies of the United States' main trading partners this year and oil prices are near $50 per barrel, underlying inflation remains benign.
Last month, energy prices jumped 2.8 percent after increasing 0.2 percent in April. Energy prices accounted for two-thirds of the 0.7 percent rise in the cost of goods last month.
Prices for services rose 0.2 percent after inching up 0.1 percent in April. The increase reflected an increase in margins received by wholesalers and retailers.
A key measure of underlying producer price pressures that excludes food, energy and trade services dipped 0.1 percent last month after rising 0.3 percent in April.
The so-called core PPI was up 0.8 percent in the 12 months through May. The core PPI increased 0.9 percent in April.
(Reporting by Lucia Mutikani; Editing by Paul Simao)