Private sector job growth 'rip-roaring' in May: ADP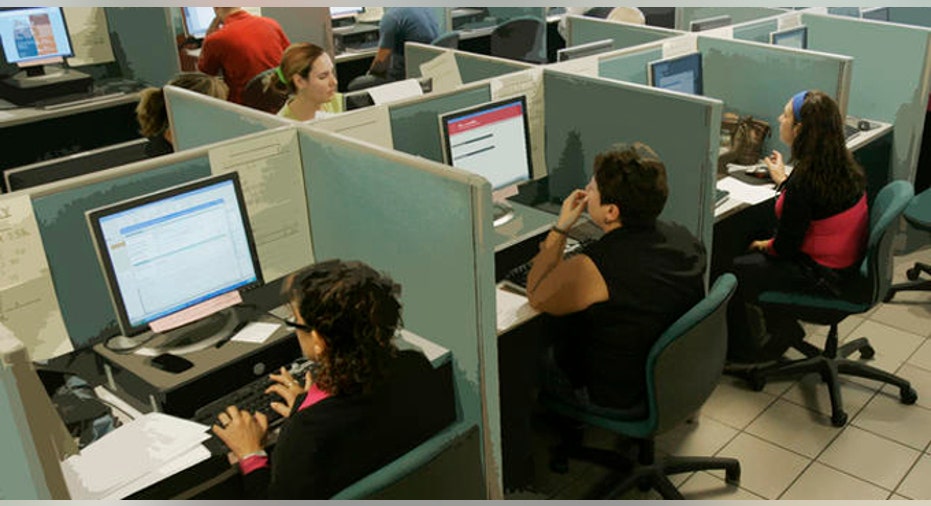 Job gains in the private sector far outpaced expectations in May, payroll processor ADP said Thursday, adding to sentiment that the U.S. economy is seeing a rebound in the second quarter from a sluggish first three months of the year.
The private sector added 253,000 jobs last month, far outpacing Wall Street expectations for a gain of 185,000 jobs. Business services, which includes technical services, management and administrative and support services positions, saw its strongest monthly increase since 2014, adding 88,000 jobs for the month, boosting the overall service-providing sector to 205,000 net new jobs.
"Job growth is rip-roaring," Mark Zandi, chief economist of Moody's Analytics, said in a statement. "The current pace of job growth is nearly three times the rate necessary to absorb growth in the labor force. Increasingly, businesses' number one challenge will be a shortage of labor."
Elsewhere, the goods-producing sector added 48,000 jobs as 37,000 new construction jobs came online, while information services and leisure and hospitality saw employment declines.
The figures from ADP are closely eyed by Wall Street as a barometer for broader U.S. job creation, figures that will be updated by the Bureau of Labor Statistics on Friday. Economists are expecting a non-farm payrolls gain of 185,000 in May alongside a steady unemployment rate of 4.4% and a 0.2% increase in average hourly earnings.
The Federal Reserve has kept a keen eye on labor market strength, one prong of its Congressional dual mandate, as it continues on its path to normalizing monetary policy. On Wednesday, the central bank's anecdotal Beige Book report showed many of its 12 districts across the U.S. reported worker shortages across a range of industries and regions as employment grew during the April to May survey period – supporting evidence of a labor market that is at or near full employment.
"The labor market remains in good shape," said PNC Chief Economist Gus Faucher. "The U.S. has added 185,000 jobs per month so far this year, close to last year's pace. This is about double underlying labor force growth, and thus job market slack continues to diminish. The U.S. economy should hit full employment later this year."
The strength in America's labor market will likely give the Fed more confidence to raise interest rates at its policy meeting later this month. The CME Group's federal funds futures, a tool used to predict market expectations for changes in monetary policy, showed odds of a rate rise at the June 13-14 meeting stand at 95.8%.