Private ceremony held for philanthropist Helen DeVos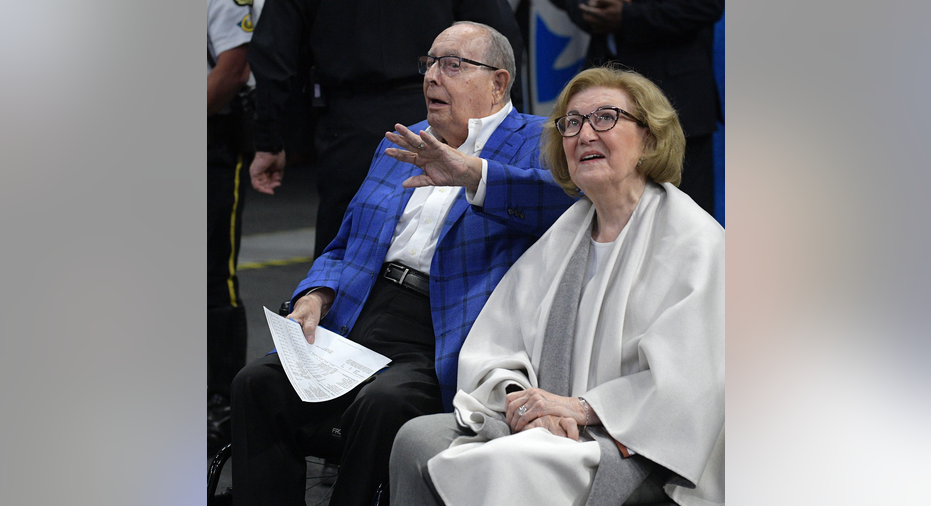 A private ceremony has been held for Michigan philanthropist Helen J. DeVos.
Direct-sales company Amway said in a statement that DeVos was buried Saturday in Ada, near Grand Rapids.
DeVos died Wednesday at age 90 of complications from a stroke following a recent diagnosis of myeloid leukemia.
She was the wife of Rich DeVos, who co-founded Amway and owns the Orlando Magic. She also was the mother-in-law of U.S. Education Secretary Betsy DeVos.
Helen DeVos was born in Grand Rapids. She was known for her support of children's health, Christian education and the arts.
Public services are scheduled Monday and Tuesday in Grand Rapids.