Pricing Adjustments Help PepsiCo Sustain Revenue Growth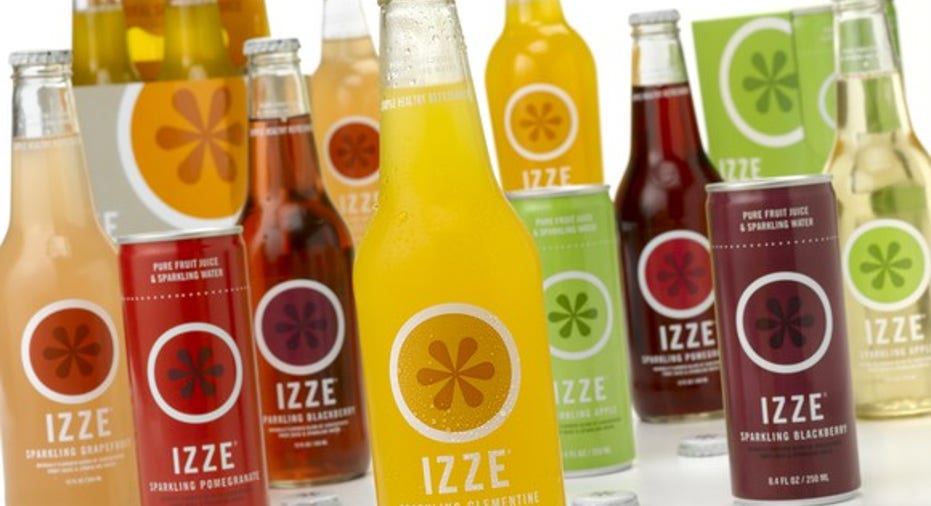 PepsiCo(NYSE: PEP)reported first-quarter 2017 earnings results on Wednesday and, in keeping with a conservative full-year forecast issued last quarter, managed to post modest improvements in revenue and net income in the first three months of 2017. Let's gauge the company's current prospects after reviewing key numbers from the report:
PepsiCo results: The raw numbers
| Metric | Q1 2017 | Q1 2016 | Year-Over-Year Change |
| --- | --- | --- | --- |
| Revenue | $12.05 billion | $11.86 billion | 1.6% |
| Net income | $1.32 billion | $0.93 billion | 42% |
| Diluted EPS | $0.91 | $0.64 | 42.2% |
DATA SOURCE: PEPSICO.
What happened with PepsiCo this quarter?
The company's top-line growth of 1.6% was achieved through pricing gains, as all operating segments except Latin America and AMENA (Asia, Middle East, and North Africa) experienced flat or negative volume during the quarter.
Pricing advances were led by PepsiCo's two largest segments, FLNA (Frito-Lay North America) and NAB (North America Beverages), which achieved net price increases of 3% and 1.5%, respectively.
After adjusting reported revenue for currency effects, acquisitions, divestitures, and structural items, PepsiCo realized organic growth of 2.1%. This is a bit behind management's full-year target for organic revenue growth rate of "at least 3%."
Operating income rose 19% against the first quarter of 2016. This change was due almost entirely to a prior-year impairment charge of $373 million, which PepsiCo had taken to write down its interest in Tingyi-Asahi Beverages Holding Company.
Net income and diluted earnings per share in the table above also benefited from the prior-year impairment charge, as well as a 5% improvement in selling, general, and administrative expenses, and a lower provision for income taxes versus Q1 2016.
While total company revenue growth can be described as tepid, the Latin America segment posted 6% organic top-line growth during the quarter. It's become routine for this segment to exhibit outsize revenue gains as PepsiCo raises prices on products in Latin America to keep up with high inflation in several markets. But the segment is also simply enjoying more vigorous performance in certain economies. Executives lauded the strength in the Mexican market as an example.
PepsiCo continued to expand its portfolio of snacks and beverages aimed at health-conscious millennials: "Guilt-free" offerings are now responsible for 45% of the organization's net revenue.
PepsiCo's colorful Izze portfolio. Image source: PepsiCo.
What management had to say
PepsiCo CEO Indra Nooyi highlighted a trying consumer market in her comments released alongside earnings on Wednesday:
Shareholders may quibble with the use of the adjective "solid" to describe reported revenue growth of 1.6% and organic growth just one-half of a percent higher. And as mentioned above, global volume was actually flat to negative across the full breadth of PepsiCo's business.
Yet Nooyi's comments do speak to success in a difficult environment, given increasing skepticism toward carbonated beverages in North America, and more cautious consumers in general within both established and emerging global markets.
During the company's earnings conference call with analysts, Nooyi also addressed how PepsiCo is dealing with a specific threat to soda volumes: a spate of recent municipal taxes on sugary beverages in major metropolitan areas like Philadelphia. This is a topic of acute interest for investors at the moment. Nooyi stated:
Looking forward
Management didn't change previous 2017 guidance in its current report. The company still expects core earnings per share of $5.09 this year. It also expects to generate $10 billion in operating cash flow, which will cover the tab for $3 billion in expected capital expenditure, as well as $4.5 billion in dividend payments and roughly $2 billion in share repurchases.
PepsiCo is signaling confidence in hitting its 2017 financial goals. It's shown an initial ability this year to raise prices without overly curbing demand. Still, if there's one item on investors' wish lists as we head into quarter two, it's for beverage and snack volumes to begin to rise again.
10 stocks we like better than PepsiCoWhen investing geniuses David and Tom Gardner have a stock tip, it can pay to listen. After all, the newsletter they have run for over a decade, Motley Fool Stock Advisor, has tripled the market.*
David and Tom just revealed what they believe are the 10 best stocks for investors to buy right now... and PepsiCo wasn't one of them! That's right -- they think these 10 stocks are even better buys.
Click here to learn about these picks!
*Stock Advisor returns as of April 3, 2017
Asit Sharma has no position in any stocks mentioned. The Motley Fool owns shares of and recommends PepsiCo. The Motley Fool has a disclosure policy.