PriceSmart Inc.'s Colombian Woes Pinch Sales, Profit, and Membership Fee Growth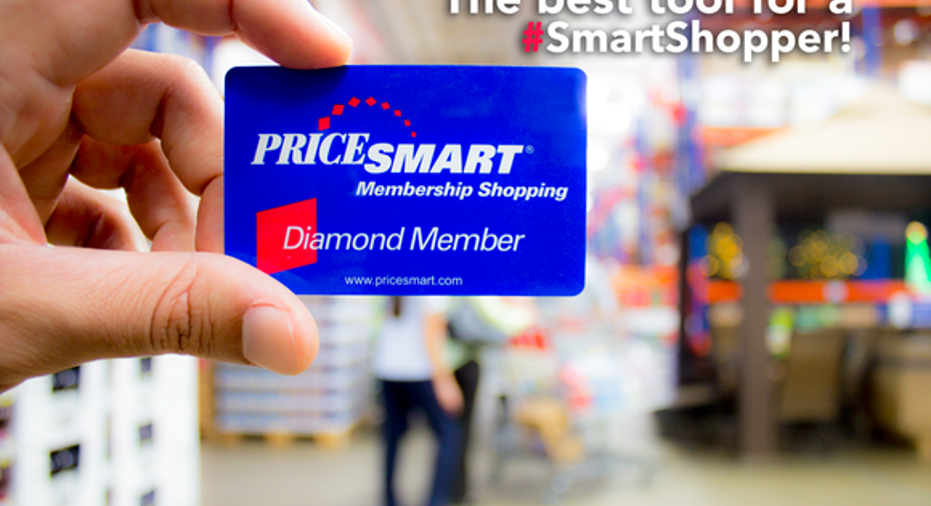 Image source: PriceSmart.
Subscription warehouse club PriceSmart posted quarterly earnings results on Thursday, April 7, that showed a broadly negative impact from its business in the Colombian market.
Here's how the headline results stacked up against the prior-year period:
| | Q2 2016 Actuals | Q2 2015 Actuals | Growth (YOY) |
| --- | --- | --- | --- |
| Revenue | $778 million | $750 million | 4% |
| Net Income | $26 million | $25 million | 4% |
| Earnings Per Share | $0.85 | $0.82 | 4% |
Data source: PriceSmart's financial filing.
What happened this quarter?The addition of two new warehouses to the store base made the difference for sales growth, as the extra membership fees and revenue from those locations offset slight declines at existing stores.
Highlights of the quarter include:
Comparable-store sales growth turned negative, falling 2% compared to the prior quarter's 2% gain. U.S.-based Costco , in contrast, saw its international comps growth hold steady at a strong 6%.
Membership income ticked up by 2% to $11 million. That also represented a slowdown from the prior quarter's 13% fee growth.
Profitability ticked down to 14.2% of sales from 14.6% a year ago.
As a result of the slowing sales growth and decreased profit margin, operating income fell slightly to $39 million.
Net income improved by 4% to $26 million thanks to lower currency exchange transaction losses.
What management had to say"Comparable warehouse sales were negatively affected by the devaluation of the Colombian peso," executives said in a financial filing. Stripping out the three Colombian stores from the calculation yields a 3% comps increase, rather than the 2% drop that PriceSmart reported, they explained.
Image source: PriceSmart.
The sales results are also being negatively affected by cannibalization in a few cases. Newly opened stores in Panama and Nicaragua are close to existing warehouses, which is pulling shoppers away from established locations into newer ones.
"This transfer of sales from existing warehouse clubs that are included in the calculation of comparable warehouse club sales to new warehouse clubs that are not included in the calculation has an adverse impact on comparable warehouse club sales while adding to overall sales growth," executives said.
Looking forwardThe Colombian peso devaluation is posing challenges to several areas of the business -- not just sales growth. For example, membership income rose by just 2% despite a 6% boost in the subscriber base, which can be tied to the fact that Colombian fees are down 27%, year over year, when expressed in U.S. dollars.
Meanwhile, PriceSmart's membership renewal rate dropped to 81% this quarter from 86% over the prior 12 months. Excluding the Colombian stores, though, the rate actually ticked up to 88%. For context, Costco's global renewal rate is 88% and is 91% at its most mature market, the U.S.
The troubled Colombian market is likely a key factor behind PriceSmart's growth continuing to slow into the current quarter. The company said that its comps for the month of March fell 5%, compared to the prior month's 4% drop.
The article PriceSmart Inc.'s Colombian Woes Pinch Sales, Profit, and Membership Fee Growth originally appeared on Fool.com.
Demitrios Kalogeropoulos has no position in any stocks mentioned. The Motley Fool recommends PriceSmart. Try any of our Foolish newsletter services free for 30 days. We Fools may not all hold the same opinions, but we all believe that considering a diverse range of insights makes us better investors. The Motley Fool has a disclosure policy.
Copyright 1995 - 2016 The Motley Fool, LLC. All rights reserved. The Motley Fool has a disclosure policy.