PriceSmart Inc. Ends Its Sales Slump as Colombia Contributes to Growth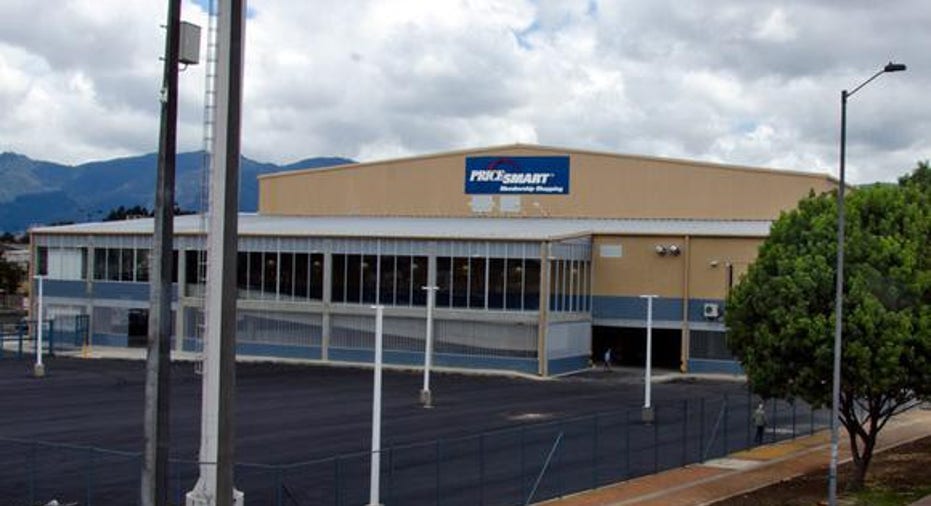 Image source: Getty Images.
Subscription warehouse club PriceSmart (NASDAQ: PSMT) posted quarterly earnings this week that showed a return to solid growth as currency devaluation issues finally eased up in its biggest market.
Here's how the headline results stacked up against the prior-year period:
Data source: PriceSmart's financial filing.
What happened this quarter?
For the first time in nearly two years, PriceSmart's results weren't pinched by currency devaluation in the Colombian market. As a result, the retailer enjoyed broad improvements in sales growth, membership income, and profitability.
Highlights of the quarter include:
Revenue rose nearly 4% as the company ended the quarter with one additional store in its footprint (39 warehouses are now in operation).
Comparable-store sales were flat to mark an improvement over the prior two quarters, where comps declined by 1%.
Membership income growth sped up to a 2% pace from 1% in the prior quarter.
Gross profit jumped by 7% as the gross margin ticked up to 15% of sales from 14.5% a year ago.
Operating income rose, reversing the prior quarter's decline.
PriceSmart's Colombian market stood out as its best performer. Sales jumped 23% thanks mainly to a new warehouse club in operation there. Existing locations all enjoyed broad growth, too, as traffic rose 11% and average spending jumped by 10%.
The Caribbean division posted a slight sales decline due to weak economic conditions in Trinidad that pushed sales down by 5% in the country.
The membership renewal rate, excluding Colombia, ticked down to 86% from 87% in the prior quarter.
What management had to say
In the company's 10-Q report, executives noted that the business benefited from an improving currency picture in Colombia. The exchange rate between the Colombian peso and the U.S. dollar has stabilized following a 22% slump. With that shift, "we have seen an improving sales picture in all of our warehouse clubs" in the country, management said.
Image source: Getty Images.
The segment also contributed to higher overall profitability and membership gains as PriceSmart added 9,254 members, 3,500 of which were located in Colombia.
Those revenue gains were swamped by poor economic conditions in Trinidad, though. "The negative sales growth in the Caribbean segment driven largely by Trinidad," executives explained, "offset positive comparable sales growth in the Central American and Colombian segments."
Looking forward
Continued gains in the Colombian market will be critical to PriceSmart's business. That's because, while exchange rates have stabilized, they are still hurting the business. The yearly membership fee in that country, for example, has dropped to the equivalent of 20 U.S. dollars, or far below the $30 that the retailer charges in most of its other markets. Since Colombia is still a new segment, CEO Jose Luis Laparte and his executive team have resisted raising rates there to adjust to the currency slump, choosing instead to build up the subscriber base and establish a strong market-share position.
Executives made progress on that point, as renewal rates ticked up in Colombia. There's still a long way to go before that division is up to speed, given that PriceSmart's more mature markets enjoy much higher membership loyalty and overall profitability.
10 stocks we like better than PriceSmart When investing geniuses David and Tom Gardner have a stock tip, it can pay to listen. After all, the newsletter they have run for over a decade, Motley Fool Stock Advisor, has tripled the market.*
David and Tom just revealed what they believe are the 10 best stocks for investors to buy right now... and PriceSmart wasn't one of them! That's right -- they think these 10 stocks are even better buys.
Click here to learn about these picks!
*Stock Advisor returns as of January 4, 2017
Demitrios Kalogeropoulos has no position in any stocks mentioned. The Motley Fool recommends PriceSmart. The Motley Fool has a disclosure policy.