Priceline Earnings: Ready for Takeoff?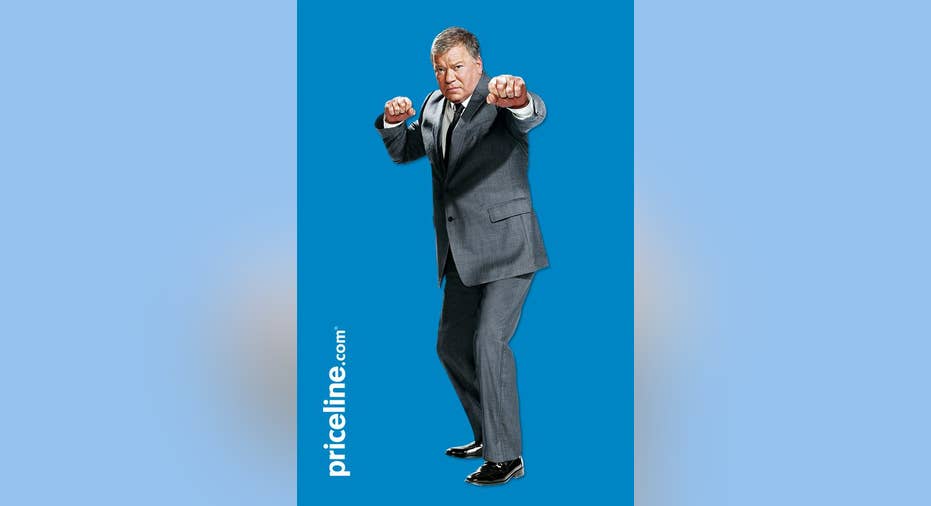 Image source: Priceline Group.
Online travel services have become a staple for travelers across the globe, and Priceline Group has climbed to the top of the industry through a combination of its innovative auction-based model and its international efforts to build a global network for offerings for customers. After suffering a setback late last year, things have looked better for Priceline recently, and coming into its first-quarter results on May 4, Priceline investors are hoping that the company will be able to outpace Expedia and other rivals in the online space to produce strong growth. Let's take an early look at what's been up with Priceline Group and what investors should expect from its coming report.
Stats on Priceline Group
| | |
| --- | --- |
| Analyst EPS Estimate | $9.66 |
| Change From Year-Ago EPS | 19% |
| Revenue Estimate | $2.12 billion |
| Change From Year-Ago Revenue | 15% |
| Earnings Beats in Past 4 Quarters | 4 |
Data source: Yahoo! Finance.
Will Priceline Group earnings keep climbing higher?In recent months, analysts have had mixed views on Priceline earnings. They've reduced their first-quarter projections by $0.15 per share, but they've boosted their full-year 2016 estimates by more than $1 per share and their full-year 2017 outlook by nearly double that. The stock has bounced nicely from poor performance late last year, climbing 24% since mid-January.
Priceline's fourth-quarter financial report provided a huge part of the impetus for the stock's strong performance over the past few months. The company was able to overcome a tough environment to produce sales growth of 9%, and adjusted net income climbed 11% to help Priceline beat the consensus earnings forecast by 7%. Hotel bookings climbed 27%, overcoming weaker performance in rental car and airline ticket sales, and guidance for the first quarter included further top- and bottom-line growth that was largely in line with expectations, and the stock jumped more than 10% following the report.
Yet even better news might be yet to come. Priceline's main advantage over Expedia is a greater global reach, which has been part of Priceline's long-term strategy for years. Recently, global exposure has hurt Priceline more than Expedia, because weak foreign currencies have made Priceline's international revenue and profits worth less in dollar terms. The dollar has started to lose ground against the euro, Japanese yen, and other major foreign currencies, however, and that could give Priceline an extra boost compared to Expedia if the trend persists.
What's particularly interesting is how Priceline has aimed to take potential competitive challenges as opportunities to explore new markets. For instance, many have pointed to room-sharing service Airbnb as a long-term threat to Priceline's traditional hotel-booking business model. Yet even though Expedia has gone into the acquisition market to answer Airbnb's challenge, Priceline has instead worked to incorporate vacation rentals and other sharing opportunities into its booking platform more seamlessly. By offering owners the opportunity to creating listings and manage bookings as efficiently as possible, Priceline hopes that they will choose its service rather than Airbnb or Expedia. In the end, Priceline hopes that it will be able to carve out its share of a growing pie spurred by new interest from Airbnb. If it's right, then the stock should have further to run.
In the Priceline report, be sure to look closely at how CEO Darren Huston develops out the online travel giant's core strategy going forward. So far, Priceline has been able to hold Expedia and other competitors at bay because of its competitive advantages, and investors will want to see evidence that the competitive moat isn't narrowing. Given how sharply the stock has bounced recently, Priceline has investors hoping for continued success that could power further share-price gains in the future.
The article Priceline Earnings: Ready for Takeoff? originally appeared on Fool.com.
Dan Caplinger owns shares of Priceline Group. The Motley Fool owns shares of and recommends Priceline Group. Try any of our Foolish newsletter services free for 30 days. We Fools may not all hold the same opinions, but we all believe that considering a diverse range of insights makes us better investors. The Motley Fool has a disclosure policy.
Copyright 1995 - 2016 The Motley Fool, LLC. All rights reserved. The Motley Fool has a disclosure policy.