Preventing not-so-happy holidays fraud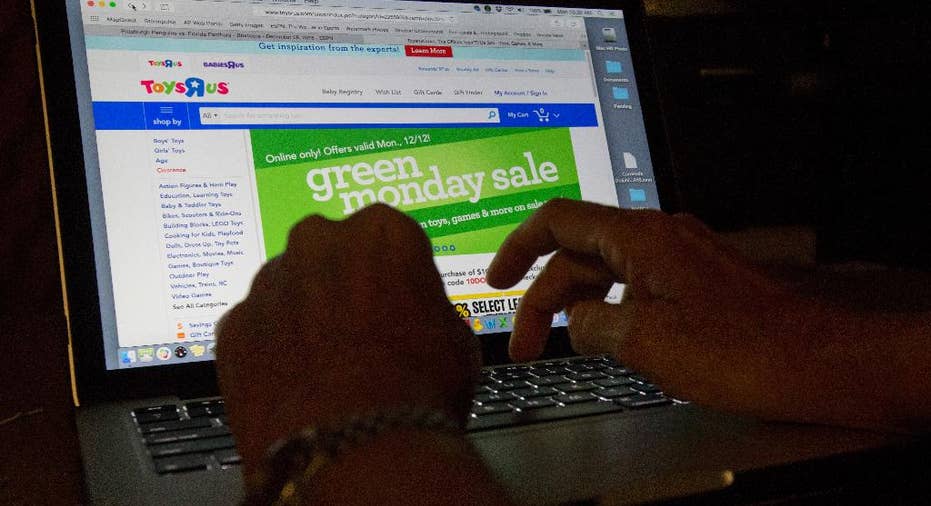 More spending, more donations, more travel and more distractions — there's no time like the holidays for fraud.
"Scammers are opportunists and, unfortunately, at the holidays we give them plenty of opportunities," said Katherine Hutt, a spokeswoman for the Better Business Bureau. She says the most important thing people can do is be aware of possible scams and to be extra cautious at this time of year.
Here are a few common types of holiday frauds and tips on how to avoid them:
WHEN SHOPPING
Online shopping is convenient and popular — for shoppers and scammers alike.
The most common ways criminals can access your personal and financial information, according to the U.S. Computer Emergency Readiness Team, which is part of the Department of Homeland Security, are creating fraudulent sites and email messages, intercepting insecure transactions and targeting vulnerable computers.
Use the same good sense you would at other times. Restrict your purchases to reputable vendors, and be wary of lookalike websites, where the name of a well-known brand is slightly off. Don't click on emails and links from unfamiliar senders, and make payments only on secure sites indicated by a lock symbol or "https" in the web address.
At the holidays, the impulse to snap up a great deal can be strong. A common complaint to the National Consumers League is from shoppers who found amazing deals online — often for in-demand products like electronics or fashion — but their orders never materialized.
Also be wary of any business that asks you to pay for holiday purchases using prepaid debit cards, gift cards, wire transfers or other payment forms that cannot be traced or undone, the Better Business Bureau says. Use a credit card for more protection against fraud and for refunds.
WHEN GIVING TO CHARITY
The holidays are a busy time for making donations. The desire to be generous is best accompanied by solid knowledge.
The FTC suggests researching an organization to verify its authenticity, using sources such as the Better Business Bureau's Wise Giving Alliance or online tools such as Charity Navigator, Charity Watch and GuideStar. Avoid any charity or fundraiser that refuses to provide detailed information about its identity, mission, costs and how the donation will be used. Be wary of a charity that uses a name that closely resembles but is not that of a better-known organization.
Apply the same precautions as when you're shopping, as donating involves sharing much of the same personal and financial information. Always pay with a check made out to the charity or by credit card, never send cash or wire money.
WHEN TRAVELING
The holidays can be a great time for trips and new experiences, but the National Consumers League says sometimes these memories turn into nightmares.
It suggests avoiding suspicious online hotel booking sites in favor of well-known brokers or making your reservation directly with the hotel; sticking with licensed taxis or using a known ride-hailing service when out of town; and protecting details about your airline miles and loyalty points as you would your finances.
Travelers should also avoid "free Wi-Fi" hotspots while at the airport or relaxing elsewhere, the group says, since that's an easy way to expose the personal information on your phone, computer or other device.
E-SCAMS
New technology means new kinds of scams. While several trusted companies offer charming and personalized letters from Santa, the Better Business Bureau warns that some scammers mimic them to get personal information from parents.
Be careful as well with electronic greeting cards that appear to be from a charity or loved one. John Breyault of the National Consumers League said they can be from imposters seeking personal information or trying to spread malware or a virus. Two signs: the sender's name is not apparent, or you're required to share additional information to get the card.
Some social media posts appear to offer vouchers or gift cards as part of holiday promotions or contests that requires taking a survey. That can be a means to steal personal information. The BBB also warns against taking part in gift exchanges online. While it sounds great to buy one gift and get 36 in return, it's a variation on a pyramid scheme and is illegal.
No matter what form a fraud takes, report any suspected scam to the local police, state attorney general's office, the FTC, the FBI, the BBB or the National Consumers League.
"Fraud tends to be underreported, people often feel embarrassed," Breyault said. "Don't be embarrassed, it happens to millions of people."